'The Bachelorette' returns this summer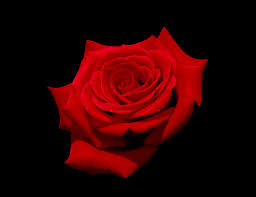 Bachelor Nation is still in shock after the finale of "The Bachelor," and now it is about that time again for "The Bachelorette" where it will be the most dramatic season yet with two bachelorettes at the same time.
"The Bachelorette" is set to premiere on Jul. 11, 2022 after the very dramatic ending of  last season of "The Bachelor" that ended on Mar. 15, 2022. This season will have two bachelorettes for the second time in bachelor nation history, but will still be very different from the last time they had two bachelorettes. Rachel Recchia and Gabby Windey were picked to be the bachelorettes after competing on season 26 of "The Bachelor" with the bachelor, Clayton Echard. 
Season 26 of "The Bachelor" is definitely a season to remember and was one of the most dramatic seasons yet. The final three from the season were Susie Evans and the two upcoming bachelorettes, Recchia and Windey. Evans eliminated herself after the overnight date which left Echard with only two women left. Echard then sat down with both women and eliminated them both and followed his heart towards Susie. Suprisingly they ended up together which left the other two women heartbroken until they found out that they'd be given a second chance at love and picked as season 19's bachelorettes. 
For the first time since season 11, they will have two bachelorettes in one season. Season 11 was a little bit different because they started with two bachelorettes, but eventually the men voted for one. For season 19, they are not quite sure how it will work out but most likely they will both be dating the same group of guys.
Recchia, one of the two bachelorettes, is 26 years old. She is originally from Chicago but now lives in Florida. She works as a flight instructor and commercial pilot. The other bachelorette on season 26 was Windey. She is a 31 year old from Denver, CO where she works as an ICU nurse. Windey and Recchia had a close relationship throughout the season of "The Bachelor," so it will definitely be a season to watch.