The unheard story of one of the most famous women in the world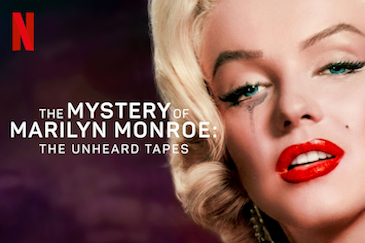 Marilyn Monroe, The American Actress who every man wanted and every girl wanted to look like. Her life was seemingly filled with fame, glamor and wealth. However, as you look deeper into the controversy, tragedy and misfortune of her life it becomes clearer. 
The new Netflix documentary, "The Mystery of Marilyn Monroe: The Unheard Tapes" pieces together the end of Monroe's life. The documentary wishes to set the record straight, and it does. Primarily, facing the questions and controversy that surrounded the end of her life, including what really happened with her death. When the viewer finishes the documentary, it will leave them feeling as if they do know what really happened as the facts add up in a shocking way. 
The documentary is extremely well made. Directed by Emma Cooper with the help of investigative journalist Anthony Summers whose 1985 book "Goddess, the Secret Lives of Marilyn Monroe" is the basis of the documentary. Summers spoke to a thousand people who were close to Monroe or were in some way connected to her, with 650 of the interviews on tape. Cooper used these tapes in a very unique way. She had actors that were talking on dial phones, lip-syncing to the tapes in video clips that take viewers back to the moment in time they happened. This aspect of the documentary definitely keeps viewers intrigued and waiting for the next shocking tape to start. 
The documentary starts off with her childhood which was far from glamorous. It tells the story of an absent father and mentally ill mother. Leading her to spend her childhood shuttled from neighbor to family friend to foster home and back again, never able to find stability. Next, Cooper retraces her life through her numerous relationships with men. Most famously Joe DiMaggio and President John F. Kennedy. To end the documentary they tell about her relationship with the Kennedys and the controversy of her death, on August 4, 1962, from an overdose of barbiturates. 
Whether you know nothing or everything about Monroe this documentary is a must-watch.