The vital importance of B Corporations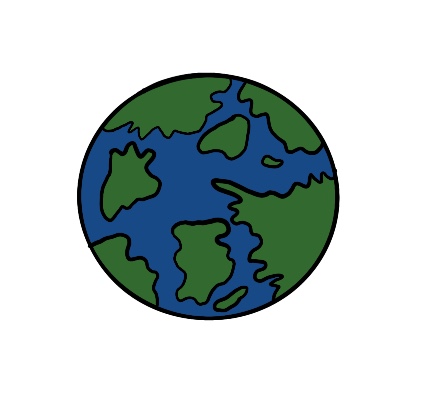 As wildfires rage on, sea levels continue to rise, floods leave thousands displaced in Pakistan and corporate emissions continue to skyrocket, sustainability is more necessary than ever before.
In light of these horrific effects of global warming and new legislation like the Inflation Reduction Act, an expansive bill passed by President Biden that includes increased spending to reduce climate change, national attention has focussed even further on the topic. 
Many companies have boasted about their own lengthy plans and pledges to take part in becoming sustainable, but few have actually achieved real progress. According to a report from the Associated Press, 25 companies, including powerful corporations such as Walmart and Amazon, claimed that they were taking sufficient action to reduce or eliminate their carbon footprint. After analyzing them further, the Associated Press concluded that many of the corporations "are misleading consumers by using accounting practices that make their environmental goals relatively meaningless or are excluding key parts of their businesses in their calculations." 
On top of this, corporations have been notorious for pushing sustainability on consumers themselves, rather than taking action into their own hands. A prominent example of this comes from corporate oil giant ExxonMobile. According to Vox, up until 2019 ExxonMobile was "deflecting attention away from the oil company's role in fueling climate change by supplying fossil fuels and turning attention toward consumer demand for, and dependency on, its products." 
In 2019, ExxonMobile discovered the profitability of saying that they are trying to become more sustainable, following in the footsteps of other corporations stretching the truth of their efforts to become carbon neutral.
As consumers, it is easy for Americans to become perplexed about which companies to believe regarding their efforts to eliminate their carbon footprint, but some have formed committees to form criteria to clearly advertise if a company is truly environmentally friendly. 
One of the most popular seals of sustainability is the B Corp certification, run by the nonprofit organization B Labs. They define the certification as a measurement of both a company's environmental impact and its social impact.
To become a B Corp, a company must score at least 80 points out of the 200 total points possible on the B Impact Assessment, a tool used to measure a company's full impact on the environment and workers. This assessment not only takes sustainability into account, but also the treatment of their workers and stakeholders, and their overall impact on communities affected by the company.
A popular example of a B corporation is Patagonia, which recently has gone even further with its efforts to help the environment. Owner Yvon Chouinard stated that any profit that is not reinvested in the company will be donated to help fight climate change. This means that 98% of the profits made by the company will go to the Holdfast Collective, a charity dedicated to helping and protecting the environment.
While there are still countless corporations that continue to emit horrific amounts of greenhouse gasses and blame consumers who are powerless in comparison, some have chosen to take action themselves. The American economy is upheld by corporate giants, so it is clear that they will not be going away anytime soon. Because of this, it is vital for them to become sustainable. B Corporations are a step in the right direction for the health of the planet and its inhabitants.