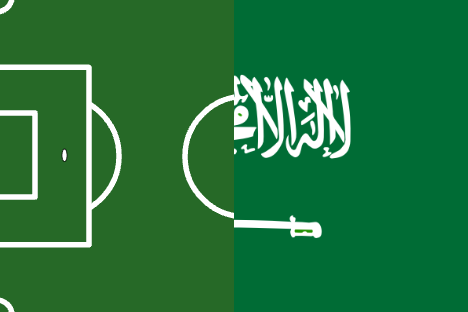 In December of 2022, all-time leading goalscorer Cristiano Ronaldo shocked the world when he announced his move from English giant Manchester United to Saudi side Al-Nassr.
 Since then, dominos have been falling day after day, rendering the Saudi Pro League more globally relevant by the minute. To the surprise of fans and experts alike, world class players have followed in the footsteps of the Portuguese legend, transferring from well known European clubs in favor of Saudi clubs foreign to most. Today, teams like Al-Nassr, Al-Ittihad, Al-Ettifaq, Al-Hilal and Al-Ahli have all fortified their ranks, bringing in global stars and promising record wages. What does this drastic change mean for the rest of the soccer world?
When Ronaldo made his move from Manchester, England to Riyadh, Saudi Arabia, he made a bold statement, declaring that "in Europe, my work here is done." In global soccer, continents are separated into different federations, which all exist under FIFA. Most significantly, Al-Nassr and every other Saudi club plays in the AFC, the Asian federation, while every single one of Ronaldo's previous clubs play in UEFA, the European federation. Historically, UEFA has dominated every aspect of the soccer world, with Brazil and Argentina being the only notable exceptions. By leaving Europe and separating himself from UEFA, Ronaldo eliminated a divide that often kept the world's best players from considering career advancements outside of Europe's top few leagues. World Cup winners Karim Benzema and N'golo Kante are two of many notable players that have joined Saudi clubs since Ronaldo did.
While many players and fans view this change as exciting, critics point to a relatively recent situation comparable to that which we are seeing now with the Saudi Pro League. In 2016, the Chinese Super League attracted Brazilian pair Oscar and Hulk, and Belgian pair Fellaini and Carrasco, in an attempt to globalize its recognition and establish itself as one of the world's best leagues. While many players followed the footsteps of these players, attendance at Chinese Super League games remained subpar and eventually the stars left the league. While average attendance at Saudi Pro League games has increased from 7,885 in the 20-21 season to 9,392 this season so far according to Tranfermarkt, those numbers hardly rival the English Premier League's average attendance of 40,267. While Ronaldo and his colleagues continue to praise the Saudi Pro League and cite its potential, many say it is destined to fail just as the Chinese Super League did.
Concerns about the growing league stretch beyond the stadiums themselves, as well. Many figures have voiced their negative opinions on how the league is handling their transfer business, the Spanish League president stating that the Saudi League is ruining the market as reported by The Athletic, with owners abusing their wealth by drawing players away from Europe with offers no one could ignore. Other opponents to the league's growth draw on the ethical side of the argument, citing Saudi Arabia's life imprisonment penalty for same-sex marriage as an insurmountable setback in  the progress of inclusion in sports.
In the end, only time will tell if Ronaldo's impact is enough to keep the Saudi Pro League in the conversation, or if the established powerhouses of European soccer will maintain their superior status.