Driving across the entire state of South Dakota can feel like an eternity. After all, it is 437 miles from the eastern to western edge of the state. Now imagine running that distance.
In honor of September being Suicide Awareness Month, Sioux Falls Mayor, Paul TenHaken, and 11 other runners ran, in total, 437 miles across South Dakota to raise money for the Helpline Center. They started their journey on Thursday, Sept. 21 at the Wyoming border and finished at the Iowa border on Sunday, Sept. 24. Throughout the three days, the group of 12 ran relay-style and took turns running legs between four and 10 miles. After their leg, each runner passed a baton off to the next runner. Along their journey, the runners were accompanied by support vehicles filled with volunteers and the other runners. The group had to battle against all elements of the weather as well as the South Dakota terrain.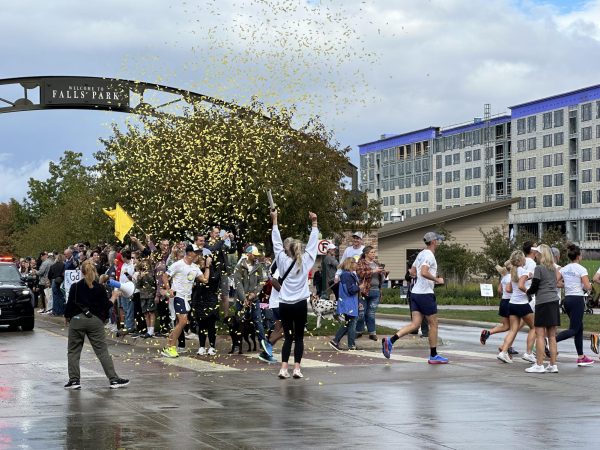 The afternoon of Sunday, Sept. 24, after they reached the Iowa border and made it back to Sioux Falls, the 12 runners for the project were cheered on and welcomed back by members of the community as they ran through downtown and finished at the Levitt. An event was then held to wrap up the end of the project. A few families were able to share their own stories about a loved one they had lost to suicide, thus stressing the importance of reaching out when you need help. Then the 12 runners shared a bit about themselves, why the project was important to them and the businesses that donated to support their run.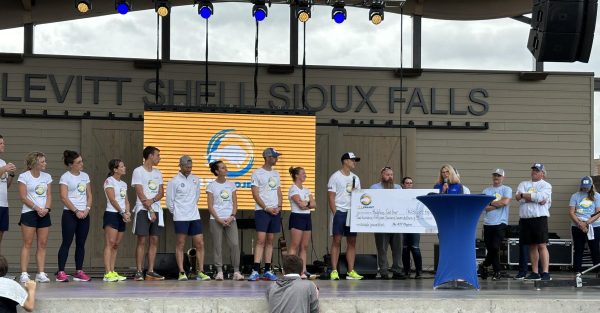 The 2nd annual 437 Project was able to raise just over $250,000, which was over $100,000 more than what they raised last year. By visiting https://the437project.org, you can find more information about the runners, the project, the route they took and how to donate. The Helpline Center is a resource for those experiencing mental health struggles. They have a texting program, Text4HOPE, which is available 24/7 for high school students in South Dakota. In addition, donating to The 437 Project helps provide support and resources for people who have lost a family member or friend to suicide. 
If you are experiencing mental health struggles, the number 988 is available to call or text if you feel like you need support and guidance through this difficult time in your life. It is also very important to check up on those who are close to you. According to Avera's suicide prevention resources, "Asking if someone is thinking about suicide could save a life."