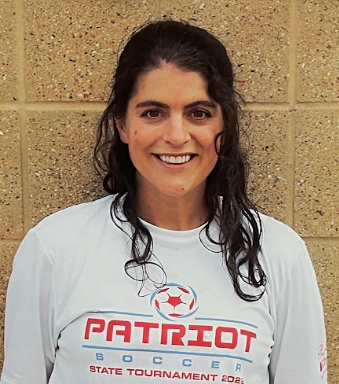 Balancing both a teaching and coaching career can be very tough on a person. However, many teachers at LHS choose to take on these roles in order to help the sports teams succeed. Abby Berke took an even bigger leap this year by moving from assistant coach to head coach of the LHS girls' soccer team. While coaching is not new to Berke, being a head coach is.
 "Before coaching soccer, I coached middle school track and field for a few years which was pretty fun," said Berke "Now this is my fourth year coaching girls' soccer, but this is my first year being the head coach."
When taking on this new position, Berke did not know what to expect. She found that there was a noticeable difference when transitioning from assistant to head coach.
"There are a lot more responsibilities that come with being the head coach. There is a lot more paperwork involved and more pressure because you are in charge of the program and making sure it runs smoothly," said Berke. "Everything kind of falls on your shoulders, so there can be just a little more stress in that area."
Stress does not just come from making sure the team is successful. On top of coaching, Berke is still a full-time English teacher, which has its own responsibilities.
"The most challenging part about trying to balance teaching and coaching is kind of just finding the time both for lesson planning and grading and for practice," said Berke. "When we have to travel or go out of town, it comes down to just making sure everything is set here at school so I can leave for the game and make sure everything is in good hands and prepared and organized so I can focus on my team and make sure I don't lose my head."
For Berke, the stress she endures trying to balance it all is worth it because of the bonds she builds with the girls on the team.
"There are some entertaining, hard-working girls in the program and getting to hang out with them at practice and at games is just awesome," said Berke. They are my favorite part about coaching."
Going into the playoffs as the #11 seed, LHS girls were able to make it to the semifinals, eventually losing to Harrisburg, the #2 seed. After this outcome, many would agree that Berke's first season as head coach has been a success.