Natural disasters bring destruction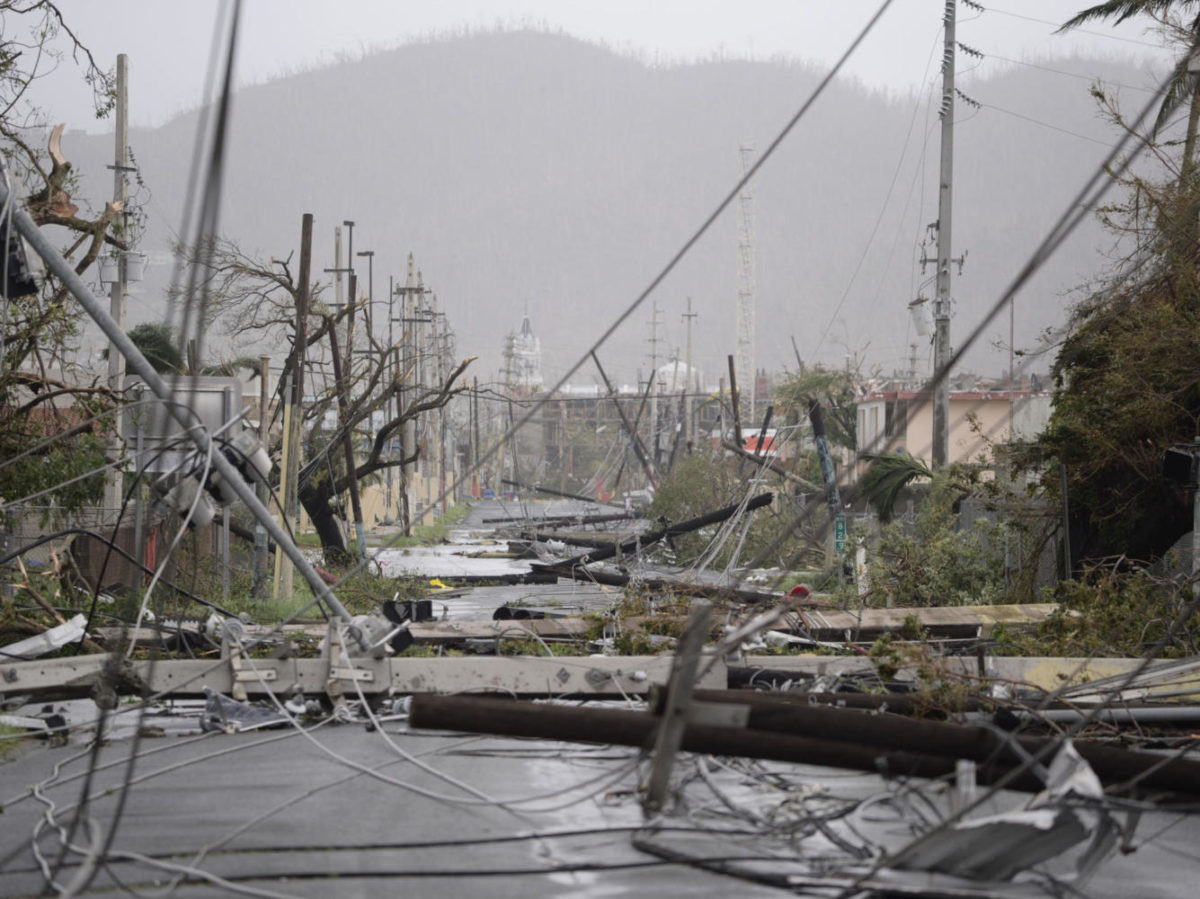 The month of September has brought wave after wave of natural disaster to the Americas.
Hurricanes Harvey, Irma and Maria have destroyed many parts of the Caribbean Islands and the U.S., including Puerto Rico, Fla. and Texas. All three hurricanes made either Category 4 or Category 5 status. Hurricane Jose also skirted around the Caribbean Islands and the New England coast before heading north.
There have also been three earthquakes that have hit Mexico within the same month at magnitudes of 7.1, 6.1 and 8.1, respectively. Without much time for the country to recover between each earthquake, the damage was absolutely devastating.
Hurricane Maria killed at least 15 people. Mexico's newest earthquake has killed upwards of 320, and the death toll continues to rise.
"The search and rescue of living people — that is what is important," said Carlos Valdes, director of the National Center for Disaster Prevention, according to Los Angeles Times.
The outcome has seemed bleak, but there are ways to help victims of the most recent hurricane and earthquake.
CNN's Impact Your World created a campaign for the earthquake, where a person has the ability to either show their support for the cause or donate money that will be split among a variety of nonprofit organizations. Diego Luna and Gael García of "Star Wars" and "Mozart in the Jungle" fame have also joined forces with Ambulante in an Omaze campaign to raise money for earthquake relief.
"We still need your help," wrote Luna and García. "Anyone beyond our borders who is willing and able to contribute, please do. All support is welcome."
There are also charities that have been raising money to help victims of Hurricane Maria. Some include All Hands Volunteers, Unidos Por Puerto Rico and various GoFundMe campaigns.
Hurricane Maria's damage might not be done yet, either. On Sept. 25, residents of an island in N.C. were told to leave because of the oncoming hurricane threat.
All of this is not even to mention the seven other hurricanes and 13 storms that did not make 'major hurricane' status (Category three hurricanes and above). The high number of hurricanes this month has already marked this a severe hurricane season.
In addition, hurricane season does not even end until Nov. 30.
Author
Cathleen Weng, Editor-in-Chief
Cathleen Weng is a senior at LHS. As a third-year staff member of the Statesman, she has served in such roles as News Editor and one of four Co-Editor-in-Chiefs,...