Travel ban 3.0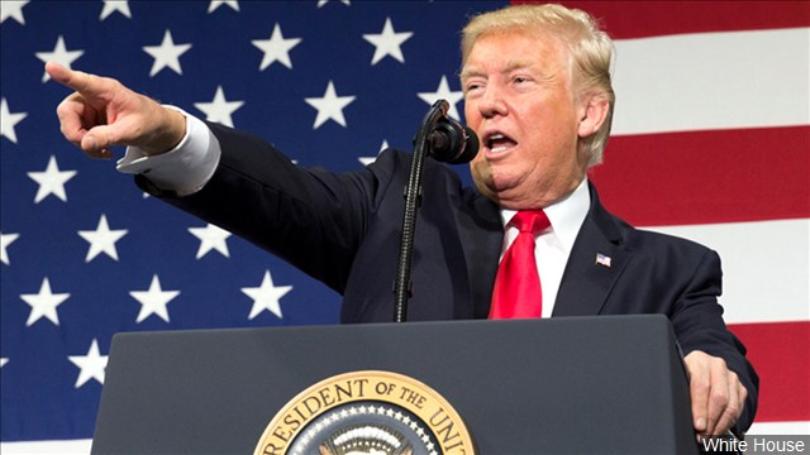 President Donald Trump is almost a year into his first term and he has already attempted to put into effect two different travel bans. On Oct. 18, he will try a third time.
The controversial executive orders have targeted countries with a majority Muslim population. This has sparked debate on whether or not they are blatantly discriminatory and/or unconstitutional. The newest one is going to impact the countries of Chad, Iran, Libya, North Korea, Somalia, Syria and Yemen. It will also influence some Venezuelan government officials as well as their families. Travelers from these countries will be prohibited from entering the U.S. unless they have a "bona fide" relationship with a person inside the country.
However, no existing green cards, visas or travel documents will be repealed by the new ban.
The travel ban also varies from country to country; some immigrants are completely suspended from entering the U.S. and some will only face additional screening in airport security. The new ban promises to operate on a case-by-case basis, allowing room for the restrictions to be waived on occasion, given that the person in question does not pose a threat to national security.
"Making America safe is my number one priority. We will not admit those into our country we cannot safely vet," tweeted Trump.
In addition, the number of refugees let into the country yearly was reduced with the first travel ban from Obama's 110,000 limit to a maximum of only 50,000.
The restrictions of the new travel ban are planned to be in effect for an indefinite period of time, as opposed to the past two bans, which expired after 90 days.
On Oct. 15, protesters took to the streets of downtown Los Angeles to argue against the ban in the #NoMuslimBanEver march.
"This administration's actions have been deplorable, and we will stand with our Muslim American brothers and sisters because our motto is 'Never again,'" said former internee of the Council on American-Islamic Relations, Kanji Sahara, according to Los Angeles Times.
As with both previous iterations of this executive order, the newest travel ban has been taken to court on the grounds that it is discrimination against Muslim people and that it exceeds Trump's authority. The Md. federal judge who is making the decision is Theodore Chuang, who previously blocked a part of Trump's second travel ban. On Oct. 16, he listened to both sides of the argument.
Chuang has yet to announce when he will make his ruling.
Author
Cathleen Weng, Editor-in-Chief
Cathleen Weng is a senior at LHS. As a third-year staff member of the Statesman, she has served in such roles as News Editor and one of four Co-Editor-in-Chiefs,...