Compassion Child Care: Highest quality daycare for lower income families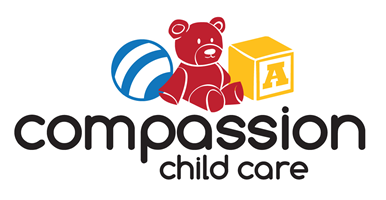 Walking the parking lot of Compassion Child Care's daycare facility, the sound of laughter is evident in the air. The outdoor playground is filled with smiling children and an infectious happiness that spreads through downtown Sioux Falls. Inside, the atmosphere is welcoming and bright, as should be the case with any daycare. But this is not just any daycare.
Compassion Child Care, founded in April of 2012, aims to provide affordable daycare to families with lower incomes. Located on 225 E 11th St, they are completely funded by private donations and rely on volunteers to help with field trips, lunch and nap time and bible reading.
"We provide the highest quality daycare for lower income families," said Marty Merriman, the program director. "And in that, we're also looking for ways to support the family and move it forward."
Compassion Child Care works by having families pay a price that works for their income, anywhere from $6 per week to $100 per week. In comparison, the average cost of daycare per week is $243.
"[The best part of working at Compassion Child Care is] meeting all the families, getting to know the children and just seeing the difference we can make in their lives," said Merriman.
They offer regular pre-k classes in reading, math and science to prepare the kids for kindergarten. Additionally, they help families get back on their feet by aiding them in finishing schooling and finding jobs.
"This daycare allows us to build such great relationships with our families," said Merriman. "We have an opportunity to really get to know the family and really build tight relationships with them."
Compassion Child Care also offers a housing program, the Compassion House, which has five suites where five different families can stay for up to a year. The housing program is intended for single moms with young children and the rent is $300 a month. $150 of that $300 is put into a savings account that the family gets back at the end of their stay to put toward a deposit on a good apartment.
"During [their stay], they get to go through help with budgeting, help with responsive parenting and all sorts of classes like that," said Merriman. "So when they're at the end of their 12 months, we really feel like we've supported them and built them up and they can take another big step forward."
People of all ages are encouraged to contact Compassion Child Care and see if they might be interested in volunteering there or providing financial support through donations. They are also hosting a soap box derby as a fundraiser at First Evangelical Free Church on April 21. More information about the daycare and how to contact them can be found on their website.
"I would encourage everybody that hears about this, if they're curious, first go to the website, but then we love to have people come down, take a look, and learn more about us," said Merriman.
Author
Cathleen Weng, Editor-in-Chief
Cathleen Weng is a senior at LHS. As a third-year staff member of the Statesman, she has served in such roles as News Editor and one of four Co-Editor-in-Chiefs,...