Finding purr-fect homes for stray cats: All Cats Rescue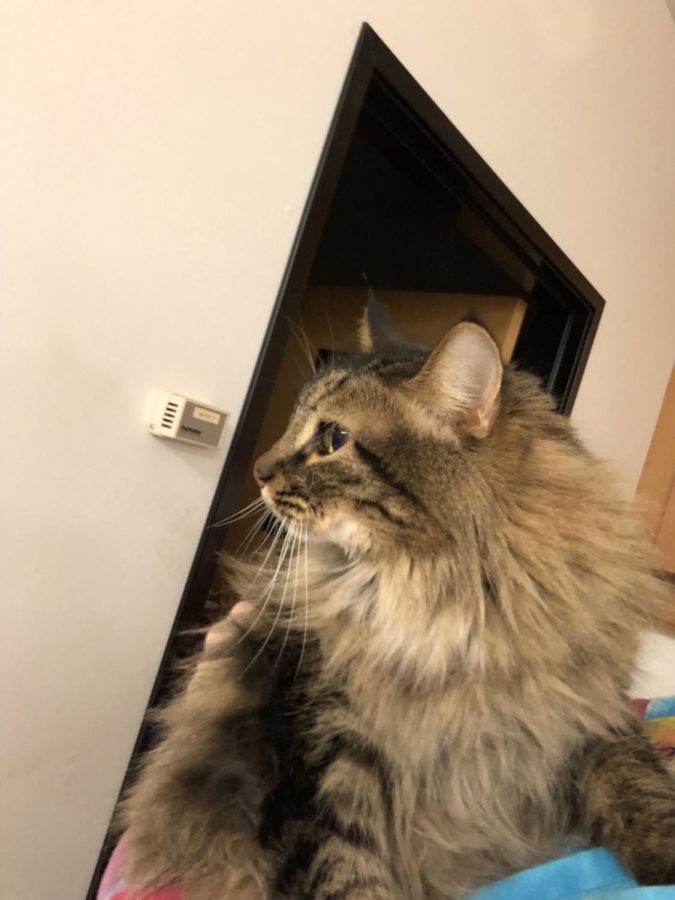 There are an estimated 70 million feral cats in the U.S: neglected, abandoned and alone. Additionally, 1.4 million cats are euthanized every year.
All Cats Rescue is a nonprofit organization with a 100 percent no kill policy that operates out of the PetSmart on 2818 S Louise Ave in Sioux Falls. They take in stray cats and surrenders of any age, whether they are owner surrenders, found dumped on farms or abandoned because they are pregnant or sickly. All Cats Rescue is completely volunteer run: There are no paid employees and all the donations they get go directly to the cats.
"[The mission is] for us to rescue cats of all ages and to try and find them, foster them, care for them, get them vetted and find a home that matches their personality," said Ellen Bjordahl, founder and president.
Their main goal is to find suitable homes for the cats they rescue, but they also want to make the public aware of how important spaying and neutering cats are.
"People get overwhelmed, and then they call us," said Bjordahl. "We help several other rescues when they get full, such as Sioux City Humane Society. There's a couple in Minnesota and Mitchell that we also help. We try to work with as many as we can, but we get a lot of Gmails with people finding a stray cat, even here in town."
They are also working toward getting their own All Cats Rescue building where they can house and better care for some of the the more sickly cats. Another goal of theirs is to educate people about cats that have feline leukemia, FIV, FIP and a number of other illnesses and how they do not have to throw away their cats due to these illnesses.
"We are making a difference," said Bjordahl. "We feel like we're making difference. It's hard work. It's a lot of work. But we've taken in some of the worst of the worst, and it's just rewarding to see them go to a home and knowing how loved they are. That's the biggest thing for us."
All Cats Rescue is always in need of donations and volunteers to help with the cats. One of their most substantial needs is someone to transport cats to and from the veterinarian, but help after office hours and during meet and greets would also be greatly appreciated. Donations can come either in the form of supplies like scoopable litter and paper towels or just as money.
"We do use good-quality food for our cats, so usually a non-grain and soft food. And there are cats that need special urinary food, so we're always in need for that," said Bjordahl.
Here are a few of the cats that are currently up for adoption:
"Ben will be 13. He was abandoned on a farm when his owner was evicted, and a dog rescue found him and couldn't leave him behind and contacted us. He's needing a good home."
"Scout is a seal point Siamese, just very very scared. He came in recently; he's very scared, very loving, very sweet."
"Cat came in after her owner died. She's very scared too, but incredibly sweet and loves her tummy rubbed."
"Carlos came to us through the Siouxland Humane Society. He's six and has to be on a special urinary food the rest of his life."
Author
Cathleen Weng, Editor-in-Chief
Cathleen Weng is a senior at LHS. As a third-year staff member of the Statesman, she has served in such roles as News Editor and one of four Co-Editor-in-Chiefs,...