JAM Arts + Supplies: a creative reuse center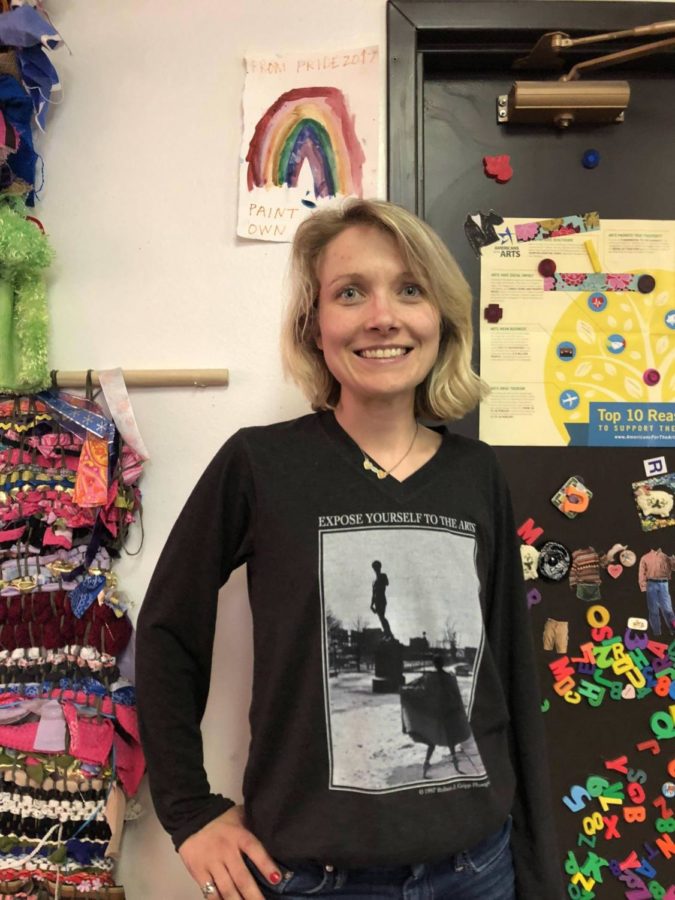 A hubbub of miscellaneous collections of various art supplies, JAM Art + Supplies is a nonprofit creative reuse center that sells cheap art supplies to local Sioux Falls artists.
Located on the corner of 6th Street and Phillips Avenue, specifically 401 N Phillips Avenue, JAM was dreamed up by its Executive Director, Jess Miller, who founded the store around five years ago. They are open every day of the week, 11a.m. to 7p.m, and Sundays 12p.m. to 4p.m. Their mission is to get art supplies into the hands of people who will use them, and be a source of information to Sioux Falls about art.
"Basically, I think about JAM having four pillars: the website, the store, our classroom/educational offerings and programming," said Miller. "The programming and the educational part is what keeps us nonprofit, because we give back to the community in that way."
Some of their educational offerings include Weird Art Wednesdays, which is a free, all-ages make-and-take event held every Wednesday from 4p.m. to 6p.m; creative reuse summer camps; and business classes for artists in the spring and fall. Their programming includes donating art supplies to other nonprofits, such as the Washington Pavilion and the Bishop Dudley House, as well as showing up to different festivals and doing make-and-takes there. They would like to go to schools more, but due to their limited staff (as they run mostly on volunteers and interns), they have yet to find the time.
"I lived in St. Paul after high school and went to a college of visual arts up there, and they have a store like this called Art Scraps," said Miller. "And I was just like, in heaven. I always felt like I wanted to own an art supply store some day."
By opening JAM Art + Supplies, Miller hoped to close some gaps in the Sioux Falls art scene in terms of media coverage, interviews with artists and information about art galleries and grants, as well as educate people in Sioux Falls about art installation.
"We have almost five hundred blog posts since we started in 2014 and over forty pages of resources for artists on our website," said Miller. "People send people to me all the time for information about art, which is awesome."
JAM is currently looking for interns during Christmas break, spring and summer. They have a number of different internships, including working in retail (merchandising, sign making, going through supplies, interacting with customers), design work, writing blog posts and photography. An internship at JAM would also be a great opportunity for anyone who is interested in becoming an entrepreneur and starting a business, as they would have an opportunity to speak with the founder.
"Nonprofits are basically just regular businesses," said Miller. "I wanted to start JAM as a nonprofit because then it becomes more of a community endeavor than just Jess' endeavor."
The community can help JAM by donating supplies, donating their time by becoming a volunteer or a board member (which is also a volunteer position), donating monetarily, which can be done by texting JAMAID to 41444, or liking JAM on Facebook and spreading the word around about the store.
"I think nonprofit work is important and it always has been important," said Miller. "They say that people that volunteer with nonprofits are very happy people, so if you're wondering if you should get involved with a nonprofit, the answer is yes, because it will make you happy."
Author
Cathleen Weng, Editor-in-Chief
Cathleen Weng is a senior at LHS. As a third-year staff member of the Statesman, she has served in such roles as News Editor and one of four Co-Editor-in-Chiefs,...