International Club, merging culture and community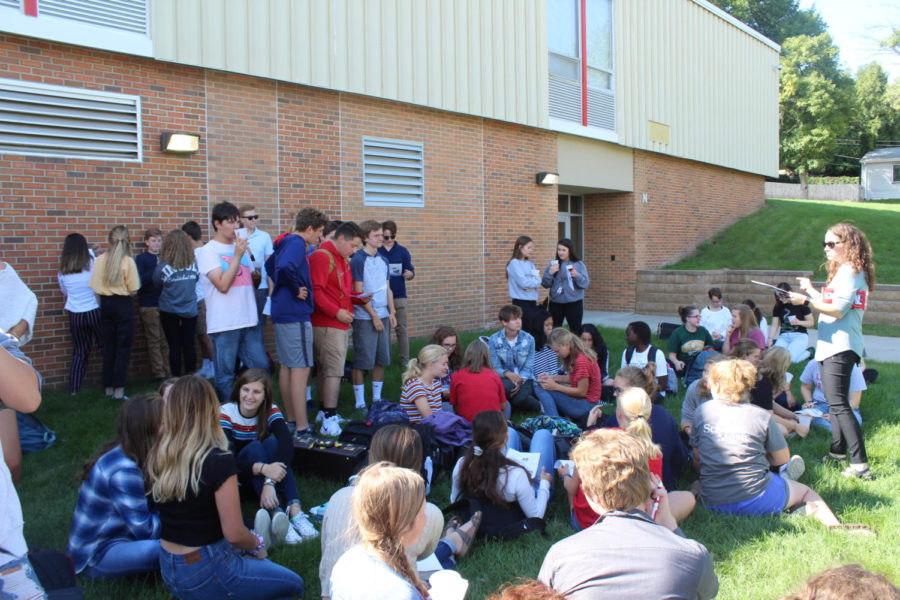 Over the course of a school year, International Club brings each second language department together to participate in service projects, movie nights and picnics. While participating in each event, students have the opportunity to step out of their comfort zones and reach out to new people.
"It helps unite people who normally wouldn't mingle together because we are all in different languages and now we all get to learn about the different cultures," said sophomore Mika Gochal.
The first event on the calendar for International Club was the annual picnic. Activities at the picnic included a game of trivia which included questions relating to each language department and a game of 'Would You Rather.' There was also a buffet with pizza and desserts. A group of students played catch while others played yard games or mingled with their friends. The picnic was just the first event for the club and students are looking forward to other activities planned for the rest of the year.
"We also do activities like crafts or watch movies or just celebrate the different languages together," said junior Julia Lair. "[My favorite part] is probably watching movies in different languages."
Besides International Club, there are clubs for some of the individual languages such as Latin Club. These clubs meet more frequently and focus on building relationships within their own group of students. From potlucks to movie nights, each club has a similar way of bringing people together.
Not only does International Club focus on connecting different groups of students, it also finds ways to give back to the community through various service projects.
"Last year for Christmas, [International Club] got together and drank hot chocolate and made blankets for one of the local charities," said sophomore Brooklyn Williamson. "That was really fun because we got to give back to our community, and we got to do it together as a club."
Even though International Club only meets a few times a year, it is worth the wait. Between meeting new people, fun activities and helping the community, there is something for everyone wanting to be involved.
Author
Genna Sheriff, Editor-in-Chief
Genna Sheriff is a senior at LHS and one of four Co-Editors-in-Chief of the Statesman. Along with writing for the Statesman, she is involved in other activities...