Breaking the record: JROTC student celebrates 100 Color Presentations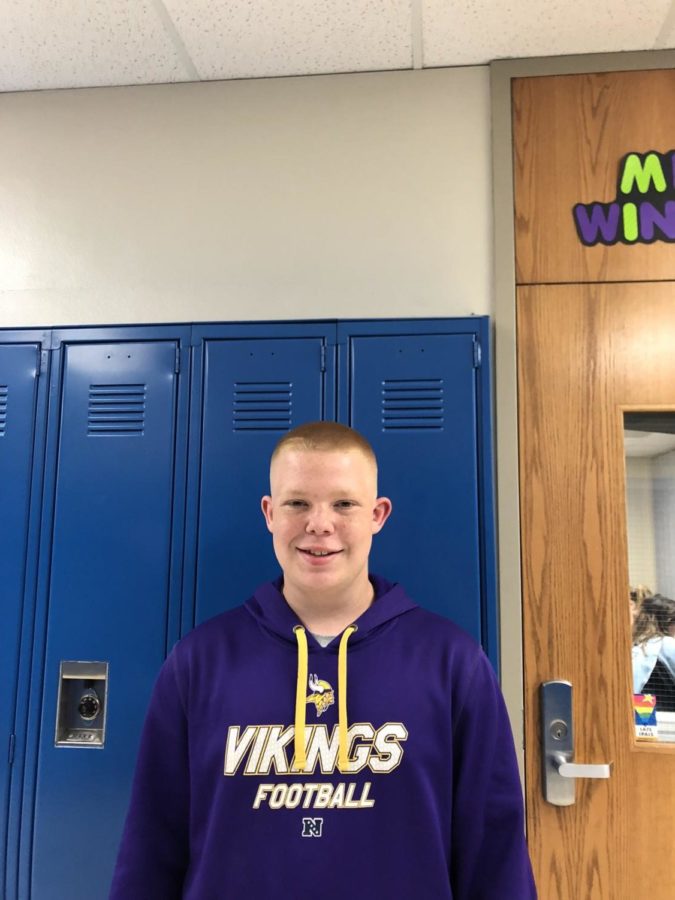 Voices harmonize to the melody of the national anthem as JROTC members proudly hold the U.S. flag for the Color Guard.
The current holder of the record for the most Color Guards in LHS history is 2004 alumni Cadet Major Kaylyn Salas, who sat at 151 Color Guards by the end of her high school career. Junior Cadet Second Lieutenant Riley Dinger plans to break this record in his senior year, a goal that he has been working toward for a while. Dinger has been participating in Color Guards since his freshman year, and this coming Color Guard at the football on Friday, October 5, will be his 100th one.
Dinger's motivation for breaking this record comes in the form of late his friend, Cadet Major Alex Lorang, who only came close to it by the time he graduated.
"[Lorang] got me into Color Guards my freshman year," said Dinger. "And he was going for the record, but ended up being 30 short, sitting at 121. So I'm planning on beating it next year."
His hardest Color Guard to date was during his sophomore year, which was an emotionally excruciating experience, as it came with the passing of a good friend.
"My hardest one would have to be my 52nd one," said Dinger. "That was November 21st of 2017 and there were only about 10 people in front of me, and it was at a Sanford, but that was the day that Cadet Major Alex Lorang passed away in his car accident. His mother was standing right in front of me and he was a good friend of mine, so it brought a couple tears as I was holding it there."
Dinger cites one of his favorite parts of doing Color Guard as being the people he does them with.
"The people that do a lot of Color Guards, you get along with them a lot more," said Dinger. "You get to know them, so they're some of your greatest friends that you're going to meet throughout high school; it's the people you do Color Guards with."
Author
Cathleen Weng, Editor-in-Chief
Cathleen Weng is a senior at LHS. As a third-year staff member of the Statesman, she has served in such roles as News Editor and one of four Co-Editor-in-Chiefs,...