Newcomer Joseph Saelee takes Tetris to the next level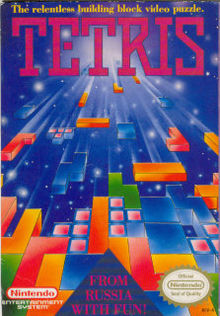 Oct. 22, 2018, is now one of the most important days in Tetris history. That's right, Tetris. That day now belongs to the new Classic Tetris World Champion: 16-year-old Joseph Saelee.
The event took place at the Portland Retro Gaming Expo where hundreds of spectators watched the two finalists battle it out. Watching two people play Tetris probably does not sound like the most entertaining thing in the world, but with live commentary and a cheering crowd, it can be hard to look away from the screen.  
The new champion did not expect to get very far in the competition. Not only because he would have to compete against the world's best players, but also because Jonas Neubauer would be in attendance. Neubauer was a past champion. A seven-time champion, as a matter of fact. It is easy to assume that not many of the other competitors expected to get very far with Neubauer in the tournament. 
"I came into this tournament just to qualify, just to meet all these great people and to win, that's just amazing, I don't know what to say," said Saelee during an interview after the game.
The excitement during the game was unparalleled. At first, it was hard to keep up with what the players were doing, but after a while, it started to make sense. Watching two pros expertly analyze their playing field and executing perfect and creative moves made the 20-plus minute event an intense joyride.
Perhaps the best part of the game was in the final minutes. Neubauer had the lead towards the end of the last round, but when several pieces did not make it into the right places he found himself being stacked out, thus ending his game. It was up to Saelee to make the recovery and stack up the points before he too was unable to continue his streak. But as time went on his pieces found their mark and he earned enough points to beat the seven-time world champ.
Despite taking second place, Neubauer did not seem to be upset or disappointed. After the game ended him and Saelee shook hands and hugged, showing that the two competitors had great sportsmanship. During the interviews, Neubauer showed his admiration for the young gamer.
"The kid played with pure heart, the most clutch Tetris that we've seen from anyone," said Neubauer.
Author
Xander Donahue, Staff Writer
Alexander Donahue is a senior at LHS and a member of various prestigious music groups across the state. He hopes to someday have a bachelor's in music...