Government shutdown continues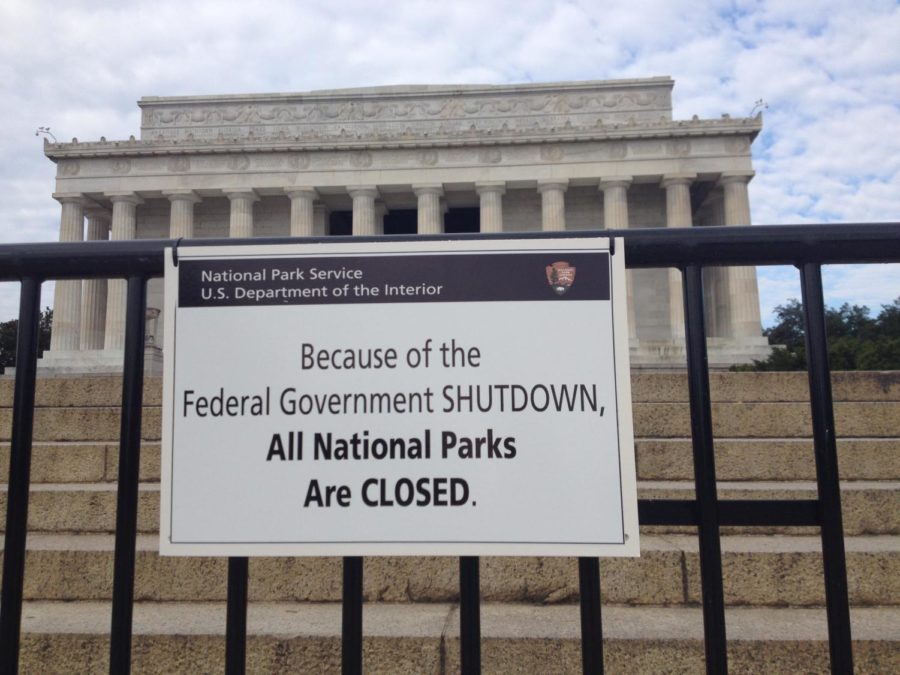 Wednesday, Jan. 9 – President Donald Trump walks out of a White House meeting as the partial government shutdown nears its fourth week.
Already deep into the second longest government shutdown in history (although, at 19 days long, it is quickly catching up in length to the 21 day shutdown in 1995), Democrats and Republicans sit at a standstill; one that will cost an estimated $1.2 billion every week that the government stays shut, according to Politico. Before reopening the government, Trump insists on receiving funding for the wall between the US and Mexico that he promised voters in 2016 – $5.7 billion in funding, to be exact. Although Democrats support increased border security, they believe that building a physical barrier is a waste of money, and that the shutdown is unnecessarily harming the 800,000 federal workers who are currently going without pay.
"[Trump] has chosen a wall over workers," said Pelosi, according to CNN Politics. "The President needs to end his senseless shutdown and reopen the government."
The most heated part of the recent meeting was between Trump and Speaker Nancy Pelosi, when Trump asked, if he reopened the government, whether they would be willing to build the barrier. Pelosi refused the offer, and following her declination, Trump ended the meeting by declaring "bye-bye" and leaving the room. Later, on Twitter, Trump called the meeting a "waste of his time."
"I am trying to do the right thing for the country," said Trump. "This isn't about politics."
Trump is still considering declaring a national emergency if negotiations fail, which would theoretically give him the ability to use military funds to build the wall, although many others – Democrats and a few Republicans – question the legality of such a decision.
Furthermore, the majority Democratic House passed a bill with the support of eight Republicans that would reopen the Treasury Department and fund the Internal Revenue Service, or the IRS, but the bill likely will not pass through Trump, as it has no border funding. The stalemate between Democrats and Republicans leaves no end in sight for the government shutdown.
Author
Cathleen Weng, Editor-in-Chief
Cathleen Weng is a senior at LHS. As a third-year staff member of the Statesman, she has served in such roles as News Editor and one of four Co-Editor-in-Chiefs,...