The LHS gymnastics team is 'flipping' amazing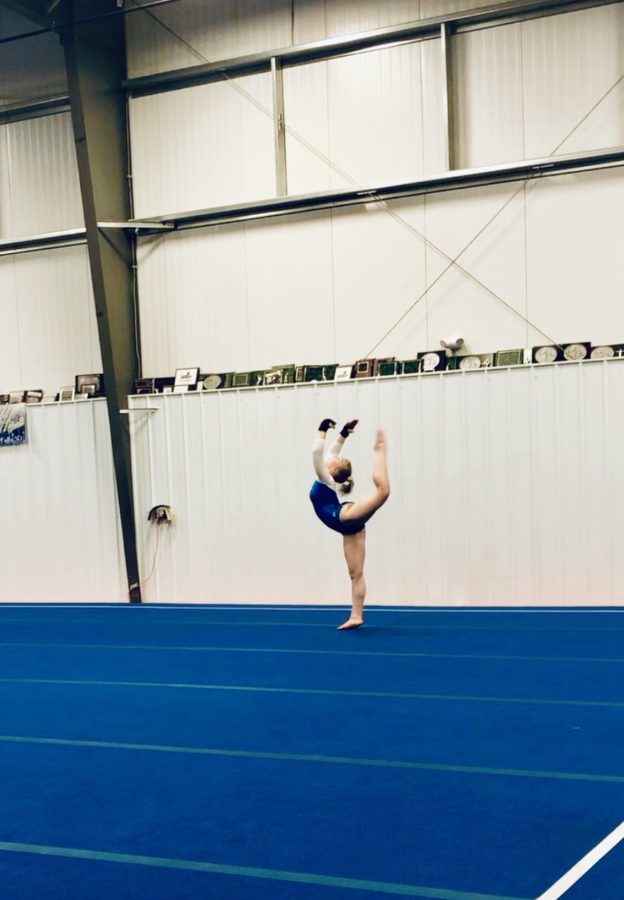 The LHS gymnastics team has been hard at work for several months, perfecting their routines for vault, bars, beam and floor. These girls bend their bodies to the breaking point every day to complete maybe just one skill every few months. The phrase 'practice makes perfect' has been engraved in their minds since day one.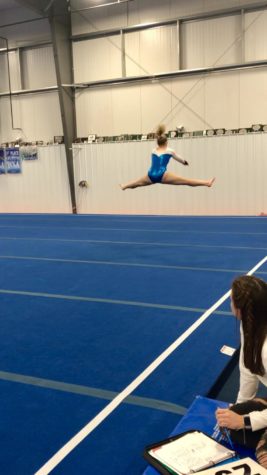 It is sad to witness the cheering section at gymnastics meets, which consists only of parents. These athletes present skills that do not seem humanly possible and the school student cheering section is nowhere to be seen. These amazing ladies were in action in a triangular meet against Brookings and OGHS and their skill was impeccable. If you think doing a cartwheel is difficult, you are in for a real treat. These girls flip ten feet in the air, stick the landing perfectly and drop down into the splits. Where else would you get that kind of athleticism and strength in a couple of hours?
"It does bother me," said eighth grade LHS gymnast Lauren Holte. "Gymnastics is such an exciting sport to watch if you get into it. Everyone focuses on the popular sports like football and basketball when gymnastics is just as entertaining."
People will complain that these meets are time-consuming or too far away, but people have no problem sitting through a two-hour football game in the next town over. These girls do not get enough of the applause and appreciation they deserve for their hard work and dedication to the sport they love.
"Adrenaline is a big factor in how well we do on events, especially on floor, vault and bars because they require a lot of athleticism and [because of] how taxing they are," said sophomore LHS gymnast Elizabeth Boysen. The more people we have cheering, the better, so it would be really cool to have a student section."
The best athletes do not dwell on their past mistakes but look toward the future. The LHS gymnastics team is full of young up and coming athletes who
will for sure be head tu
rners in the future. Personally, LHS should look forward to the next few years of LHS gymnastics and wait for what is to come. So, if you are ever free on a weekend, check out the gymnastics schedule and go show your LHS spirit for these amazing girls. Be sure to stop by LHS for their gymnastics meet this Saturday, Jan. 26 at 11am.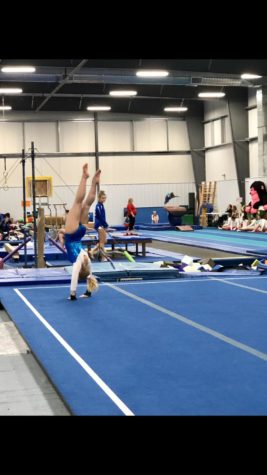 Author
Johana Brower, Staff Writer
Johana Brower is a sophomore who is a first-year Statesman writer. She plays varsity tennis and enjoys hanging out in coffee shops and reading books. "There's...