A presidential candidate that is a millennial, a mid-westerner, an Afghan war vet and gay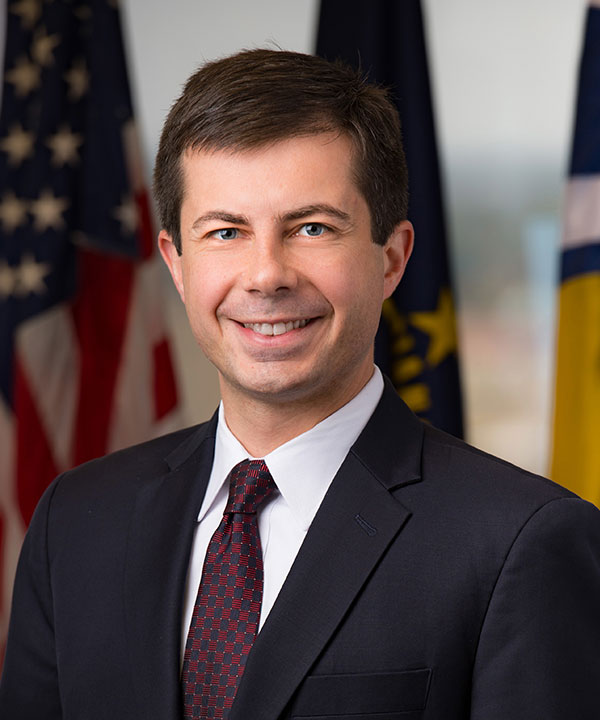 South Bend, IN Mayor Pete Buttigieg, 37,  entered the 2020 race for president on Wednesday.
If Buttigieg wins his long-shot bid for the Democratic nomination, he will become the first nominee of a major political party who publicly identifies himself as gay.
Since Buttigieg is not very well-known outside of Indiana and he is entering a crowded field of more established contenders, currently, it seems very difficult to get the wheels rolling That a gay married man is running a serious campaign for president, however, is a big deal, and we should not let the improbability of his candidacy stop us from acknowledging this moment.
Buttigieg, who was elected mayor in 2011 at the age of 29, came out in 2015 — days before the Supreme Court struck down same-sex marriage bans nationwide. In a column titled, 'Why coming out matters,' he wrote about the difficulty he had coming to terms with his sexuality and being open about it publicly.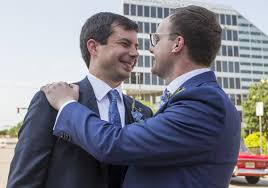 "We Midwesterners are instinctively private, to begin with, and I'm not used to viewing this as anyone else's business," he said in the column. "But it's clear to me that at a moment like this, being more open about it could do some good. For a local student struggling with her sexuality, it might be helpful for an openly gay mayor to send the message that her community will always have a place for her. And for a conservative resident from a different generation, whose unease with social change is partly rooted in the impression that he doesn't know anyone gay, perhaps a familiar face can be a reminder that we're all in this together as a community."
Buttigieg watched the 2016 election and viewed mistakes made by the Democratic candidates by ignoring all of the midwest votes. "I'm from the Midwest, so these issues of making sure that we have a positive way forward for workers and families in the industrial Midwest.  This is not theoretical for me, it's my home," Buttigieg said in an interview with NBC News
Who knows. Maybe he will make the debate stage. Maybe he will take off in Iowa, and that momentum will propel him further than we can foresee now.
But one thing is certain: Having a gay candidate — or nominee, heck, even a president — is no longer implausible.
Correction: 3/4/2020
Pete Buttigieg is not Jewish. The title was edited to correct this false statement.
Author
Yairis Alvarado, Staff Writer
Yairis Alvarado is senior and a first-year Statesman writer. She spends her time re-watching "Glee" and "Criminal Minds." She is in involved in...