Welcome to the Year of the Pig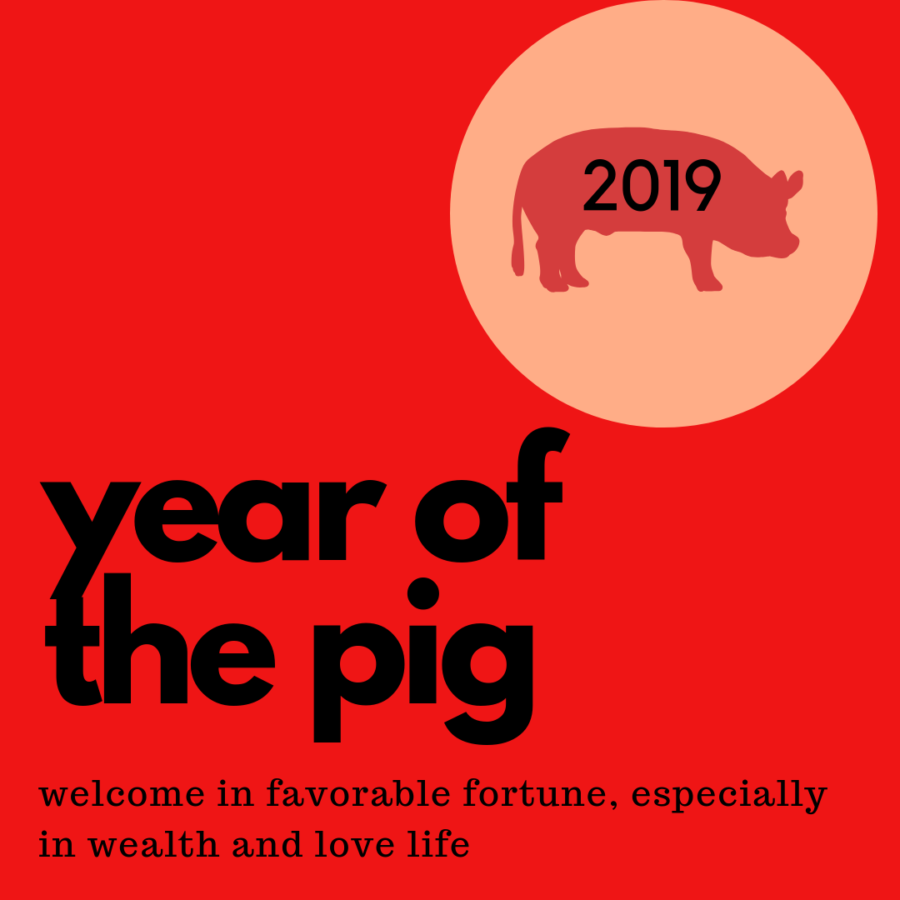 People across Asia celebrated the Lunar New Year and welcomed in the Year of the Pig on Tuesday with family banquets, firecrackers and visits to temples.
Chinese New Year is celebrated with fireworks and red lanterns, with many returning to their hometowns as families gathered for multigenerational banquets. In Beijing and other major Chinese city streets, were quiet after millions of people left to visit relatives or travel abroad during the year's biggest family holiday. China's railway ministry suspects that mainland travelers would make 413 million trips during the three-week period around the holiday, the country's biggest annual travel boom.
As the Lunar year beings, they enter 2019: The Year of the Pig, whose symbol is believed to be that of optimism and wealth.
Samuel Osborne, a writer for The Independent, explains how festive it can be. He mentions that in homes and in shops, pig dolls were displayed for the festival, a tradition also celebrated in Vietnam and Cambodia and by ethnic Chinese communities across Asia.
Everywhere, the color red dominated — on lanterns, clothes and signs; this dates back to one of the first celebrations.
The origins of the Lunar New Year festival are thousands of years old and have seeped in legends. The most famous legend is the on of Nian, an angry beast that is said to feast on human flesh on New Year's day. Because Nian feared the color red, loud noises and fire, red paper decorations were pasted to doors, lanterns were burned all night and firecrackers were lit to frighten the beast away.
The custom of some families was to wait until the first day of the year to open the main gate or door in front of a huge crowd.  It was at this time that the male head of the house in households would write characters or phrases to be hung at the entrance to the home for luck and protection and so the new cycle begins.
Author
Yairis Alvarado, Staff Writer
Yairis Alvarado is senior and a first-year Statesman writer. She spends her time re-watching "Glee" and "Criminal Minds." She is in involved in...