Leadership event for students who want to be community-involved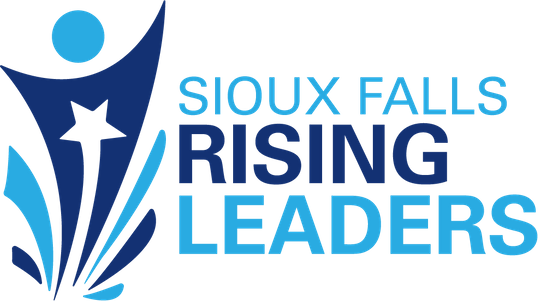 Oftentimes, it seems that, in high school, students can do little to help build their community. Sioux Falls Rising Leaders is an opportunity for students who want to see the Sioux Falls community thrive now and in the future, who care about the community, to speak with leaders in the community and learn how they can engage in Sioux Falls.
Sophomores and juniors are invited to apply for this half-day event, which will be held on Sat. April 27 in Sioux Falls. This is the first ever Sioux Falls Rising Leaders Summit, organized by the Leadership Sioux Falls Class, that will provide self-motivated and community-focused students with inspiration for their future and gives them the opportunity to meet exceptional community leaders and peers. The Summit will allow them to network and explore career options, as well as hear from individuals who want to make Sioux Falls a great place to live and work.
"Sioux Falls is an exceptional community," said Dzenan Berberovic, executive director of development at Avera McKennan Hospital & University Health Center and member of the Leadership Sioux Falls Class. "Our city continues to garner attention for innovation and growth. This community does a great job of engaging leaders at all stages in their life – and that is one of the many reasons Sioux Falls continues to thrive. The Rising Leaders event will encourage high school students to become engaged in our community now and in the future."
Applications are currently open on their website, https://siouxfallsrisingleaders.com/, but will soon close on April 12 at 5p.m., so students are encouraged to apply quickly. Scholarship options are available for those who apply.
"We have made the application easy," said Berberovic. "If you are thinking about doing it, please do. This will enhance the great in-classroom and extra-curricular experiences students are already having."
The members of the Leadership Sioux Falls Class hope that students will take the opportunity to learn how they could improve the community.
"I hope students in this program get a glimpse of the various moving pieces that make Sioux Falls tick," said Argus Leader investigator and fellow Leadership Class member. "In seeing that, I hope they can start thinking about where their skills and interests fit and how they can contribute to making our community better."
The Leadership Sioux Falls Class will be present, as well as the following speakers:  Mark Cotter, Director of Public Works, City of Sioux Falls; Erica Beck, Chief of Staff, City of Sioux Falls; TJ Nelson, Deputy Chief of Staff, City of Sioux Falls; Christine Erickson, At-Large City Council Member, City of Sioux Falls; John T. Meyer, CEO and Co-Founder and John Stiegelmeier, Head Football Coach, South Dakota State University.
"This event is bound to be outstanding," said Berberovic. "We look forward to welcoming outstanding students to be part of it."
Correction: 4/9/19
The application date for this event has been changed. This article has since been updated.
Author
Cathleen Weng, Editor-in-Chief
Cathleen Weng is a senior at LHS. As a third-year staff member of the Statesman, she has served in such roles as News Editor and one of four Co-Editor-in-Chiefs,...