Whoever said Kim Kardashian couldn't become a lawyer was 'seriously disturbed'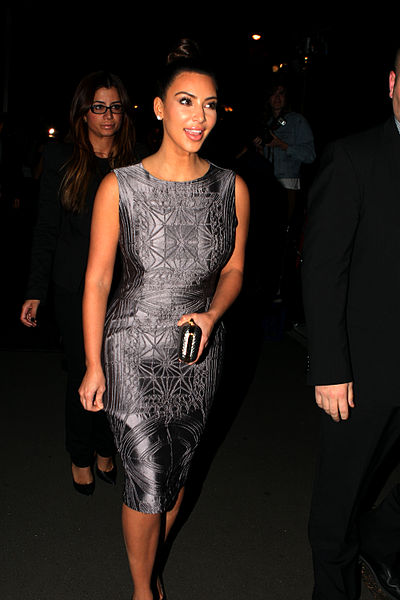 When you hear the name Kardashian, what do you think of? Actually, do not answer that. We see them every single day, whether you read the news or not; your day isn't complete without the daily dose of the Kardashian-Jenner drama on your feed. This week,  while I was scrolling through Instagram, a headline caught my attention. I'm certainly not the biggest Kardashian fan. nor do I watch their show, but this news was interesting. "Kim Kardashian-West wants to become a lawyer." At first, I laughed to myself but then I thought, why couldn't she?
Okay, okay, hear me out on this one. Do not click away just yet. The Kardashians can come off a bit fake; some of their motives are a bit questionable, but who is to say they do not have their good moments too? In an interview with Vogue, Kardashian-West revealed that she expects to take the bar exam in 2022 and plans to do what she can to reform the criminal justice system.
California is one of four states that does not require a law degree to take the bar exam; instead, those interested in becoming a lawyer can apply for an apprenticeship. This news is not that surprising since Kardashian-West's father, Robert Kardashian was an attorney most famously known for his work in the O.J Simpson trial. In 2018, Kardashian-West involved herself in the high profile case of Alice Marie-Johnson. When Johnson was sentenced to life in prison without parole due to her conviction of federal drugs and money laundering charges, which she pleaded guilty to, Kardashian made it her priority to give the mother and convicted felon a chance.
The case first gained attention to the cruel nature and only grew when Kardashian-West became involved. In June of 2018, Kardashian met with President Donald Trump, who agreed to grant Johnson.  Kardashian-West was later seen in an episode of KUWTK being thanked by Johnson in her hometown of Memphis.
Say what you want about her, but Kardashian-West rightfully used her success to help someone in need. As a notorious social media influencer, she is capable of harnessing her power in order to benefit the greater good. So, why would it be so hard to see her as a lawyer? Well, some are blaming her privilege and sexual identity, and of course the fact of Kardashian-West's tv personality and acquired wealth, and her continuous involvement in scandals. Though, with all the negativity, many forget that it is not right to tear one down and stereotype. For those who still cannot see her achieving her dream and doing what she can to reform the criminal justice system, seriously need to rewatch "Legally Blonde". If Kardashian-West wants to become a lawyer, then why should we stop her?  In the words of Elle Woods, fictional lawyer, and fashionista,
"Most importantly; you must always have faith in yourself."
Author
Lauren Bickett, Staff Writer
Lauren Bickett is a junior at LHS this year and has participated in Statesman for two semesters. Outside of school Lauren likes to spend time with close...