Summers in Sioux Falls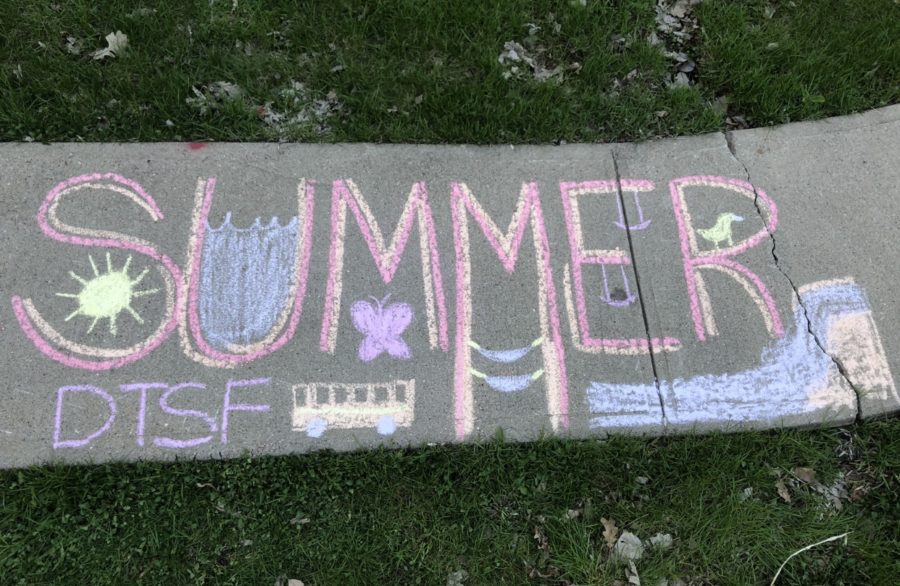 With only a few weeks left of school, students are anxiously awaiting the first day of summer, when their only worry will be figuring out what to do in their three months of freedom.
While Sioux Falls might seem boring, the summer months are full of different events and ways for people to spend time.
The Levitt Concert Shell
Sioux Falls will welcome a new concert shell this summer. It is located just before the arch going to the falls. See more information here.
Downtown
As always, downtown is home to shops and restaurants to enjoy all year round, but summer is an extra special time for the area. Or take the trolley tour around downtown for only $2. See a full list of events here.
The Great Plains Zoo
The Great Plains Zoo is home to more than 1,000 animals from 137 species. Go see some lions and tigers, feed the goats at the petting zoo or travel from the African savannah to the rainforest in a matter of minutes to witness all the amazing wildlife the zoo has to offer.
Public pools
Admission to all Sioux Falls Public Pools is $5 for children ages 2-17 and $6 for people 18 and up. They are a great way to cool off, and some pools like Drake Springs and Terrace park have attractions like a high dive and drop off slides.
Hammocking
Parks around Sioux falls are filled with trees, and Hammocks are only about $30 at Menards. Put these two things together and you get- I think everyone knows where I am going with this- hammocking! Hammocking is a great way to relax by yourself or with friends: bring some food and a speaker and just hang out (literally).
The Luverne Drive-in
The Verne Drive-in Theater shows movies every night of the week in the summer, and the movies are chosen every Monday and start at sundown. The theater shows two movies per night, so sometimes it goes until early morning.
Draw with chalk
While this may seem like a child's favorite activity, teens can bring their enhanced artistic ability (whether people feel like they have any or not) to the sidewalks and driveways of the city. Draw hopscotch or landscapes, and make Sioux Falls just a little bit more colorful.
Picnic in the park
This classic movie cliché can be another great way to spend a summer afternoon. Pack up some sandwiches or a more complex meal and lay down a blanket on the grass and enjoy the outdoors with some friends.
Butterfly house
Many people remember going to The Butterfly House and Marine Cove as a young child, but now teenagers can appreciate the beauty of wildlife much more understanding.
The Palisades State Park
The Palisades State Park is a great place to hike, picnic and swim (although jumping off the rocks is highly ill-advised as fines are handed out to anyone caught using the rocks as a high dive).
The Sioux Empire Fair
The Sioux Empire Fair has tons of rides, food vendors, games, a rodeo and musical performances. This year's headliner is Keith Urban.
Jazz Fest (put dates for specific events)
Jazz Fest is the like Coachella of Sioux Falls. Take a day to go see multiple groups perform in Yankton Trail park while enjoying some SDSU ice cream and lounging in the sun before the headline act takes the stage that evening.
These are only a few suggestions of fun summer activities in Sioux Falls, and there are many more. Other suggestions can be found on TripAdvisor's website.
Author
Elizabeth Boysen, Staff Writer
Elizabeth Boysen is a first year writer on the Statesman and also participates in varsity gymnastics and cheer at Lincoln. Boysen is a crop top enthusiast...