Washington Pavilion welcomes LHS violinist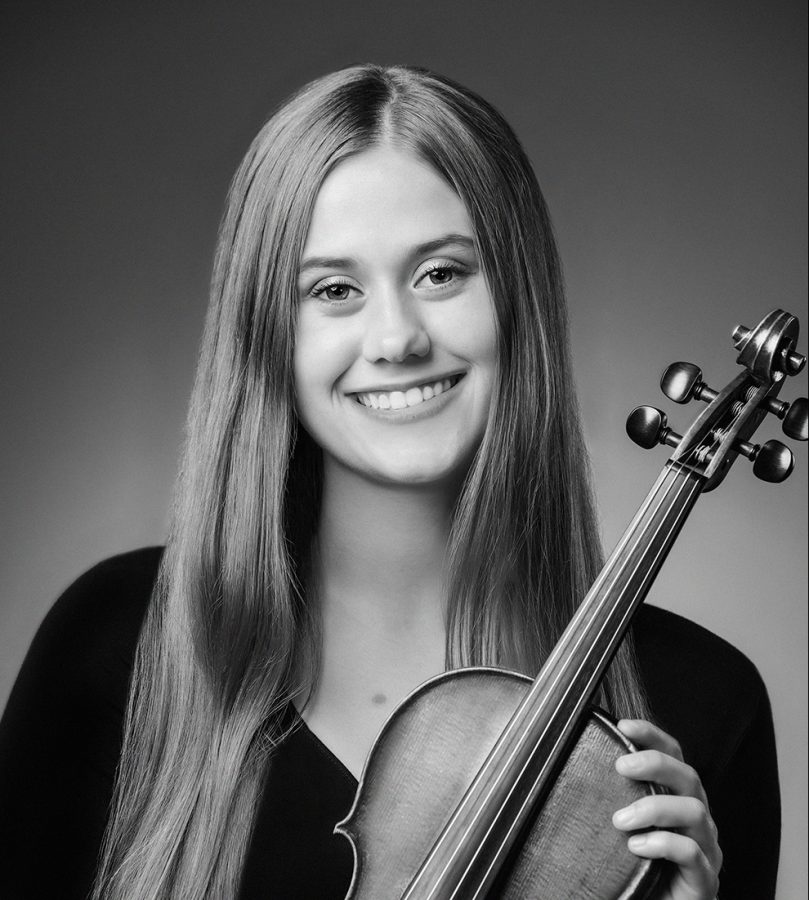 LHS Junior Elizabeth Jerstad is certainly an impressive violinist. She first picked up the violin at the age of three and has not looked back since. From music camps to playing in Carnegie Hall, Jerstad has made some formidable accomplishments in her musical career. And now, she is taking on the Washington Pavilion with the South Dakota Symphony Orchestra (SDSO).
After winning the 2019 Young Musician Concerto Competition, which was judged by members of the SDSO, Jerstad was invited to play a solo in the SDSO's 2019-20 season opener, "A Gershwin Celebration". 
"When you play a solo with an orchestra, the soloist stands in front of the orchestra, and the orchestra accompanies the soloist," said Jerstad.
The concert will take place on Sept. 28 at 7:30pm at the Mary W. Sommervold Hall in the Washington Pavilion, where Jerstad will perform the first movement of Lalo's Symphonie espagnole on the Gershwin program. She is most looking forward to playing with the incredible musicians in the SDSO. 
"I'm super excited to actually go interact with musicians," said Jerstad. "For instance, there's a really special part at the end of the movement where I kind of have a duet with the first flautist, so I'm pretty excited for that, just kind of getting to play with these great musicians."
Although Jerstad has concert experience with performance halls larger than the Pavilion, she still feels nervous about walking out in front of the audience.
"When I hear the applause before I walk out onto the stage, and I have to walk out onto that stage and see all these heads in the dark, [it's] nerve wracking," said Jerstad. "But I'm mostly excited."
Tickets are on sale now at the Washington Pavilion's website for $17.50, but for any students who might want to attend, rush tickets are sold for $10 an hour before the concert begins with a valid student ID.
Author
Cathleen Weng, Editor-in-Chief
Cathleen Weng is a senior at LHS. As a third-year staff member of the Statesman, she has served in such roles as News Editor and one of four Co-Editor-in-Chiefs,...