Food Mama munching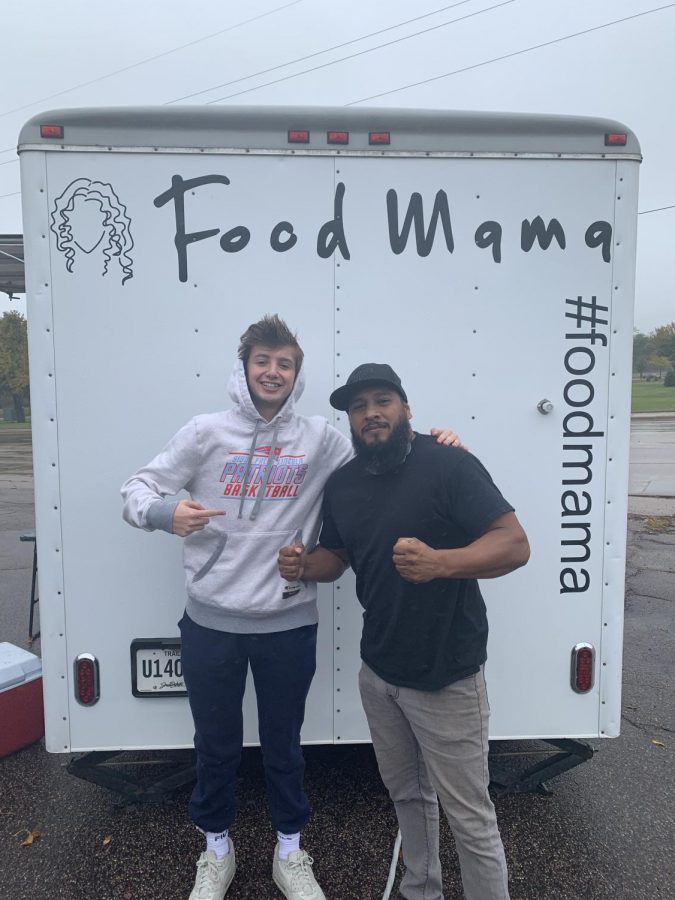 With the end of the first quarter nearing, most students have all of their lunch spots figured out. However, going to the same places can get old and I am always looking for new places to eat, which led me to finding a hidden gem called Food Mama.
Food Mama is a Mexican food truck that is located at the corner of Cliff and 11th, which is very convenient for LHS students, as they are only a couple of minutes away. They are open from 11a.m – 2p.m., but they are not there every day, so make sure to give @foodmama7 a follow on Instagram to stay updated on where they will be located.
 The tacos are made out of a real corn tortilla shell that is deep fried with your choice of steak, chicken or beef, along with customized toppings. It's also very affordable for students; it is only $2 per taco.
"They are the best tacos I have ever tasted, and the shell is like something I've never seen before," said Nash Stenberg, a Food Mama customer.
Food Mama is fairly new to the food truck scene. The owner, Joe Garcia, started Food Mama in June of 2019. The idea for the entire operation originated in Garcia's own backyard.
"We would have friends come over to hangout and we would light up the grill and cook steak fajitas as our ethnic foods," said Garcia."They loved it and would always ask us to cook for them."
One of the reasons that  Food Mama is so great is their authenticity.The menu is made up of original recipes, influenced by Garcia's Texan family.
"We make our own sauce called Suavecito that goes really well with chicken tacos," said Garcia. "We also have our signature taco, the Tejano style taco, with a little Cali twist. We took the recipe from our families"
As Garcia and his wife had no previous food truck experience, they are proud to see the growth of Food Mama. Garcia is looking to grow Food Mamaand has plans for it to be even better in the future.
"Five years from now, I see Food Mama having its own self standing shop with one mobile food trailer," said Garcia."We will continue to add food to our menu that we would eat growing up with our families."
These tacos are absolutely delicious in every definition of the word and the sauce that Food Mama makes is impeccable. Garcia is one of the nicest, most genuine people I have ever met. He will always make sure to welcome you and have a friendly conversation when you show up. Next time you and your friends want to go out for lunch, please make an effort to stop by Food Mama. You will not regret it.
Corrections: 10/14/19
Minor grammatical corrections were made.
Author
Easton Plourde, Staff Writer
Easton Plourde is a senior and a second-year staff writer for the Statesman. When Easton isn't designing colorful pages for the Statesman, he can be...