LHS band kicks some brass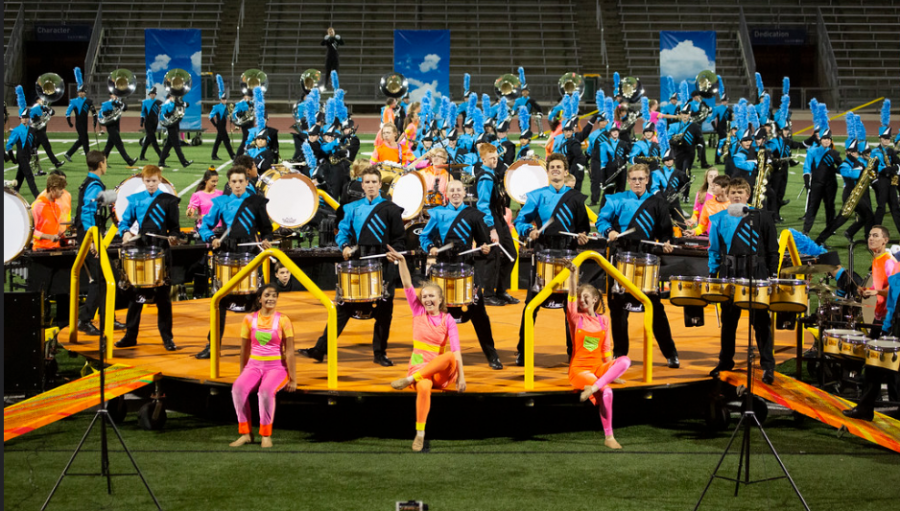 Months of preparation; five to be exact. Countless hours, painstakingly hot days and restless weekends. The band's very essence leads up to this competition, the finale for their 2019 season. It was a show to remember; a performance bringing home 18th place. That's right, this is Bands Of America; more commonly known as BOA. 
On Oct. 17, 2019, the LHS marching-band embarked on their 13-hour bus ride to St.Louis, Missouri. Over 200 students, grades 9th-12th, spent their weekend participating in a competition with 69 other marching bands from across the U.S. 
"The entire season leads up to this [BOA]; every rep we do is leading us towards our major competitions," said drum major, Rose Andera. 
This year, the St. Louis, BOA competition was vigorous; it was unlike any other season. While the LHS marching band did not make it to finals, they were incredibly close. Only 1.75 points away from making it into the final 14 bands, 18th place is still viewed as a high honor. 
"This competition shows the band that we still have room to grow, but at the same time, it showed us the level we compete at is extremely challenging. The band as a whole should be proud of where we are," said drum major, Mason LeMaster. 
There is no denying that there were flaws within the show; every competition brings out a different problem within the routine. Luckily, the BOA results allowed the band to review and critique their performance. 
"Overall, we did our best. But, here's the thing about BOA… it gets our adrenaline pumping. We get so excited that we as a color guard move faster and the band speeds up. That is truly what messes up our routine," said color guard participant, Cassidy Ross. 
Despite this, there is also no denying that the band performed in an exceptional way; the show was moving. It drew the crowd in and allowed them to reflect on their childhood. "Playground," was unlike any other concept. 
"Whenever people see us perform, they remember it because no one else's show is quite like it," said drum major, Mason LeMaster. 
Overall, the LHS marching band performed to the best of their ability, and they strive to achieve vast accomplishments in the near future. This one performance does not summarize their season; instead, their perseverance, determination and motivation will collectively encompass the heart of this team. 
"All of those days we spent repping those same 16 counts, 300 times in a row and playing in the hot summer sun for hours at a time… it was all worth it. I will remember this season for the rest of my life," said trumpet, Eli Olson. 
Author
Alexis Miller, Staff Writer
LHS junior Alexis Miller is joining us as a first-year staff writer for the Statesman! Having a great love for entertainment and satire, Alexis hopes to...