SD university enrollment decline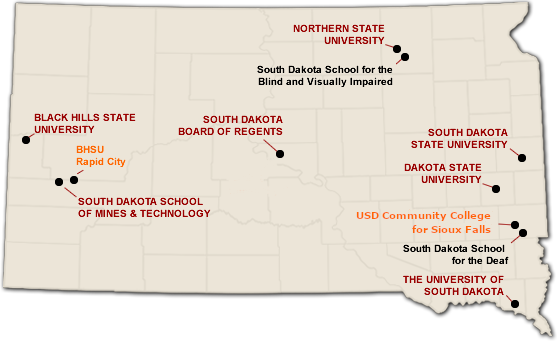 What do you want to be when you grow up? Students are posed with this question throughout their lives; however, it becomes incredibly apparent during their senior year of high school. The inquiry slowly adjusts to… What field are you interested in? Where are you going to college? What are you majoring in? 
It is no surprise that public universities are fairly populated; there is an array of opportunities beaming from their campuses. Despite this, it appears as though enrollment has declined; specifically in South Dakota universities. 
According to the South Dakota Board of Regents, based on the Fall 2019 enrollment, there has been a decrease of approximately three percent. The schools were down 1,217 students from last year; this totals the SD public universities at a population of 34,520 enrollments. 
"South Dakota's unemployment rate remains low, and we have a strong job market. That results in some students choosing work over education, especially if they struggle to find the financial resources to attend college," said Paul B. Beran, the regents' executive director and CEO. 
Recently a majority of students have made arrangements that do not include furthering their education. Due to this, universities are proposing plans for the 2020-2021 enrolling class. Including, but not limited to: an increase in scholarship funds, enrichment programs and strong campaigns. Overall, South Dakota schools have a goal to obtain an improvement in the total amount of students through their strategic plans.
"I think we've made tremendous strides [in regards to enrollment] in a very short period of time," said South Dakota State University President, Barry Dunn. 
Author
Alexis Miller, Staff Writer
LHS junior Alexis Miller is joining us as a first-year staff writer for the Statesman! Having a great love for entertainment and satire, Alexis hopes to...