New Politics extends 'An Invitation to an Alternate Reality'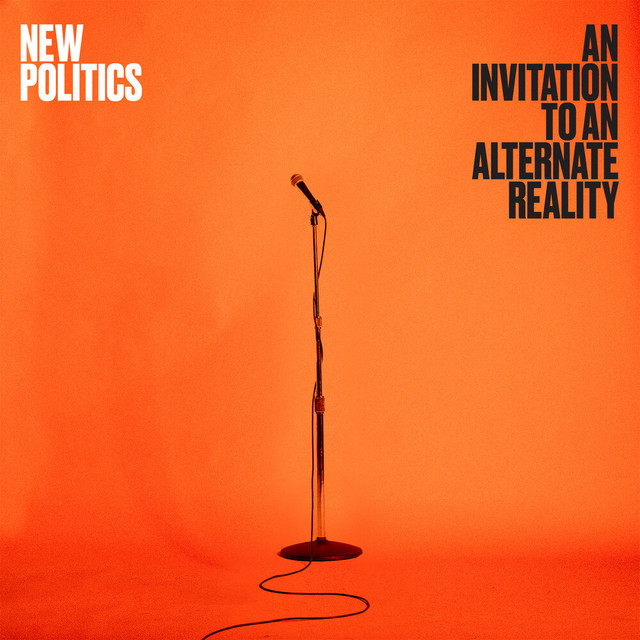 Danish rock band New Politics returns with a nine-song album that easily lives up to its name – it certainly is "An Invitation to an Alternate Reality."
Released on Nov. 1, 2019, the new album, nicknamed "A.I.T.A.A.R" by the band, carries the traditional pop, punk and electro-dance sound of New Politics into each new song. Alongside the album, New Politics posted a Spotify playlist, titled "Alternate Reality," featuring songs that presumably served as inspiration for "An Invitation to an Alternate Reality" by artists like Sam Fender, blink-182 and Tyler, the Creator.
As always, New Politics does not shy away from a more experimental sound, a trait most noticeable in their opener "Unstoppable," and in the following songs "Suspension," and "Wish You Well/… Can't Explain" – songs that are certainly interesting to listen to and explore, but which aren't very playable for pure recreation. However, "Unstoppable" works well as a dynamic opener, setting up the mood for the rest of the album, and "Suspension" represents the everyday back-and-forth between bad and good well, even if it's not the most pleasant to listen to.
As always, New Politics succeed at striking a balance between their more experimental songs and their conventional songs. Listening to "An Invitation to an Alternate Reality" as a whole does feel like a cohesive album, and a good album, at that, rather than a bunch of angry men yelling, as is on par with their other albums.
"An Invitation to an Alternate Reality" departs from the traditionally cynical nature of the alt-rock genre with a set of more positive and hopeful lyrics. These, paired with the upbeat melodies and heavy beats, lend themselves to a highly energetic album, with an overall tone that teeters between futuristic and deeply nostalgic. "Let Your Head Go/Pretend It's 1995 & Talk" and "Therapy" especially feel like tributes to '90s rock – they're also two standout songs in an album full of incredibly unique and memorable songs. 
"Ozone," which was released as a single prior to the album's release, also feels like a mild callback to the '90s. Although it's a solid song that reflects the album's hopeful message, it is by no means the strongest track on the album. In fact, despite the drearier lyrics, the next two songs, "Life The Life/It's The Thought That Counts" and "Death of Me" are much stronger songs. "Death of Me," especially, serves as an incredibly original take on an unhealthy relationship. And although "Wish You Well/… Can't Explain" is a bit of an oddball song, it does serve as a natural close to the album.
Overall, "An Invitation to an Alternate Reality" seems like the next natural step in New Politics' progression. Each one of their previous albums has felt completely distinct from the others while still not departing from their sound as a whole, and "An Invitation to an Alternate Reality" is no different. So I'm extending you "An Invitation to an Alternate Reality." Whether you take it is up to you.
Author
Cathleen Weng, Editor-in-Chief
Cathleen Weng is a senior at LHS. As a third-year staff member of the Statesman, she has served in such roles as News Editor and one of four Co-Editor-in-Chiefs,...