Project Warm-Up providing the warmth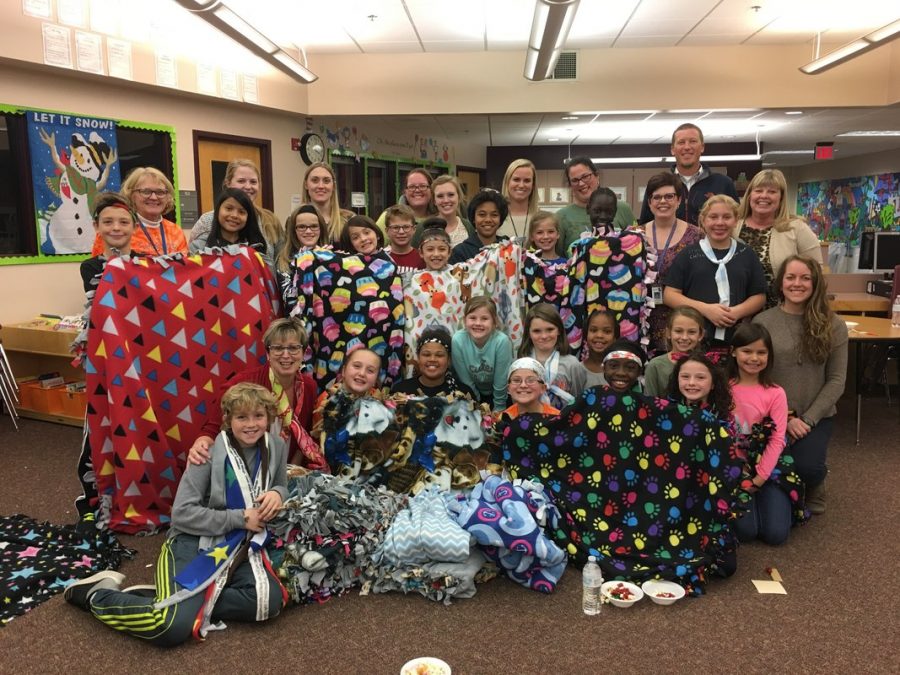 It's that time of year again. You want nothing more but to wrap yourself up in a blanket and cuddle up to the fireplace to keep warm. However, there are members of the community that do not have something as small as a blanket to do so. 
Project Warm-Up, which was founded in 2006, is an event held every December in which people around the community gather to make tie blankets for those in need. The SFSD found there were nearly 900 homeless students in our community last year. Many more are struggling through poverty, face a serious illness, and/or other challenges that life may present. In the past, Project Warm-Up has partnered with Habitat for Humanity, Teddy Bear Den, Heartland House, St. Francis House, and other local shelters to help provide warmth and a cozy gift to those in our community. 
Many students at LHS participate in Project Warm-Up. Mrs. Dubois and student council attend this event every year, spending their day making blankets for those around them in need.
"Student council has been going for about 10 years. It was quite small when it started but it has grown immensely," said Dubois.
Project Warm-up does not only make a lasting impact on those receiving blankets, but also leaves those making blankets feeling proud that they were able to give back to the community.
"I think it is powerful for the people making the blankets because they are able to see the number of blankets they make and the people they are helping," said Dubois. "It provides awareness that there are kids who are in need in our own community. Through this program we can see that we can help our community of Sioux Falls with donations like this."
Last year, the program made 2,500 blankets and has a hefty goal of 3,000 this year. Project Warm-Up is is willing to receive donations, fleece and your time. This year you can give back to your community on Saturday, December 14th from 11:00a.m. to 3:00p.m. at Sonia Sotomayor Elementary School. 
Author
Nicole Schmitz, Feature Editor
Nicole Schmitz is a senior at LHS and a second-year staff member for the Statesman. When not writing for the Statesman, she is involved in activities such...