Netflix's new docu-series takes a look at the 'Broken'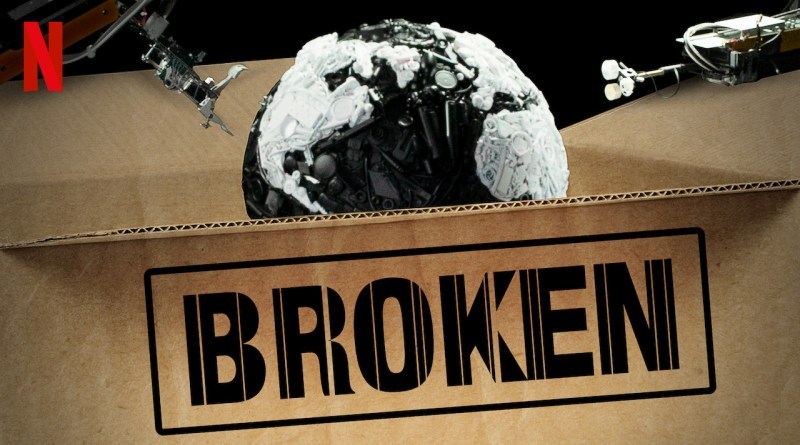 Makeup, vapes, disposable furniture and single-use plastics: all have been widely used and widely discussed throughout 2019, and all have dangerous implications.
In a time when consumers are starting to look more carefully at the products they are purchasing, Netflix's documentary series "Broken" feels incredibly topical. Released to Netflix in Nov. of 2019, "Broken" is told in four parts. Each focuses on educating consumers about a different product harmful to its consumers, and each is very relevant to high schoolers. 
"Broken's" first episode, "Makeup Mayhem," dives into the world of counterfeit cosmetics. It discusses the growing trend of underground manufacturers creating fake makeup using cheap, dangerous materials, such as superglue or animal feces, to create copycat versions of popular brands. These are then packaged almost identically like name-brand makeup and distributed for cheaper prices on websites like Amazon. The content of this episode is nothing new. The discussion surrounding fake makeup and its hazardous materials have been happening for several years, but the presentation is interesting and the message remains important.
Its second episode takes a look at a topic especially pertinent to high schoolers: e-cigarettes. Titled "Big Vape," it discusses the initial creation of e-cigarettes as a way for smokers to quit cigarettes and the ensuing development of the company Juul, which initially marketed its product in a way that was attractive to teenagers. The episode discusses the potentially harmful effects associated with e-cigarettes, especially in conjunction with nicotine addiction, a problem that plagues many high schoolers today. The message of the episode seems to be aimed more heavily toward parents and other adults, who might not know what a Juul looks like or the abundance of high school users, and toward the e-cigarette industry as a whole, but it is still an interesting episode, even if most of the information in contains is already known to high schoolers.
The third episode brings up a slightly more obscure topic. Named "Deadly Dressers," it investigates cheap, build-it-yourself furniture and the lack of regulation within the furniture industry. The episode reveals that companies like IKEA do not have to follow quality standards, meaning that poorly assembled furniture pieces, like dressers, can easily fall on top of playing babies or toddlers, injuring or even killing them. Although not very applicable toward high schoolers, it is still a good topic to stay educated about.
The last episode, "Recycling Sham," looks at the longstanding issue of single-use plastic. The recent resurgence of the environmental movement, especially among young people, means that this episode is, arguably, the most hard-hitting. It draws attention to the fact that not every type of plastic is recyclable, contrary to what large plastic corporations advertise. They delve into where plastic goes as it is being 'recycled,' efforts of communities to ban plastic products and the issue of microplastics, not to mention the toxic effects of plastic on people and the environment. They focus heavily on the involvement of petrochemical companies in enforcing the use of single-use plastic products in the U.S. For anyone interested in environmentalism and the danger of the plastic industry, this episode contains both a great overview of the issue and significant specific stories about the plastic industry and those fighting against it. 
Although "Broken" touches on some heavy topics, it makes sure to end them on a positive note. They are created with a clear bias, but they make sure to use facts and interviews from both sides of the issue in order to stay as accurate as possible. "Recycling Sham" is, in my opinion, the most informative and best episode of the series, but all of the episodes are worth a watch.
Author
Cathleen Weng, Editor-in-Chief
Cathleen Weng is a senior at LHS. As a third-year staff member of the Statesman, she has served in such roles as News Editor and one of four Co-Editor-in-Chiefs,...