Nelson: Hoping to change the world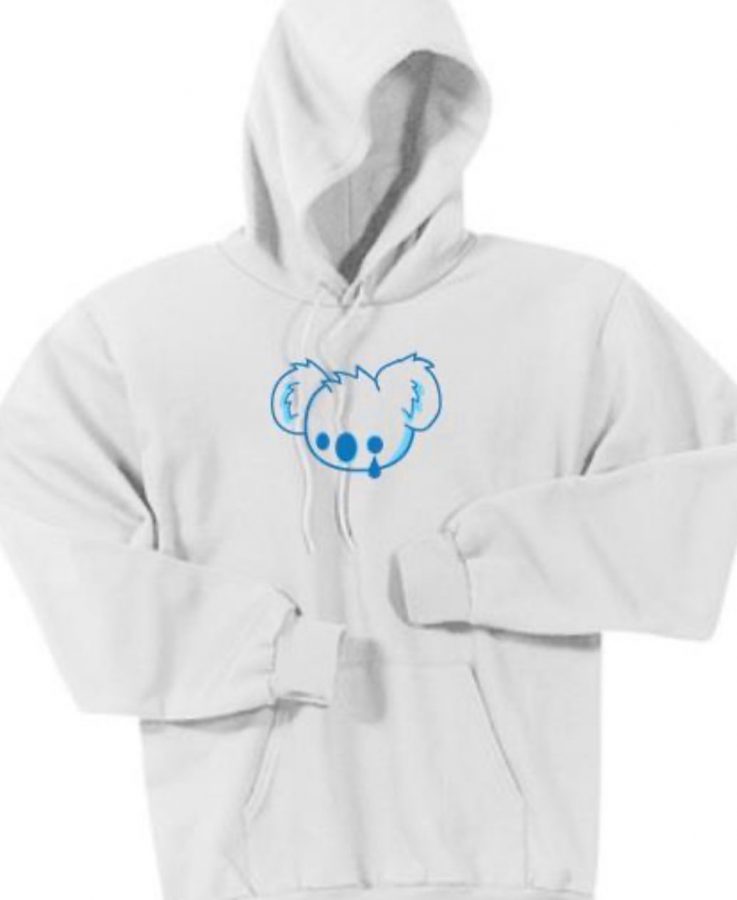 As LHS junior, Anika Nelson was simply scrolling through Instagram, she came across the viral video of a woman saving a burning koala from a forest being devoured by flames. At this instant, Nelson had an idea that she hoped would change the world. 
Only a few weeks prior to the first day of the 2019 Australian summer, the primal fire started. With the hot, dry weather accompanied by the worst drought in decades, it was easy for the parched land to become ablaze and spread quickly. Burning more than 17.9 million acres,  these devastating fires took a major toll on biodiversity throughout the six states of Australia. Over 25,000 koalas were believed to have perished in the wildfires, which ultimately will affect the survival of the species. Knowing this, Nelson used her creative abilities to design and sell both sweatshirts and long sleeve shirts in order to raise funds for Australian wildlife rescue teams. 
"Over the years, I have found myself buying sweatshirts and long sleeve shirts supporting various causes, and with those different organizations, I found myself thinking about them and finding even more ways to help. I thought that by going down this route, I could maybe have the same impact on others in my community and hopefully beyond," said Nelson. 
Nelson started her business, Aussie Koala Company, and it quickly gained attention. Donating 100 percent of her proceeds from her nonprofit organization, she directly supports the koalas that have been killed due to the brushfires in Australia. 
"It goes beyond just the koalas, but impacts the entire world in the long run," said Nelson. 
With only being in the business for two weeks, Nelson has already had great success having already received about 50 orders. By donating all of her proceeds, Nelson has helped so many species suffering from the inferno across Australia. Without having a specific goal for her charity, Nelson merely hopes to make a difference.
"Ultimately, I just want to raise as much as I can. There is not a specific number or amount that I am aiming for. The only thing I am aiming for is being able to help," said Nelson. 
Organizing charities to help the less fortunate has been proven to have a significant positive impact on the coordinator of the organization. This can be confirmed in Nelson's case. Coexisting with the emotional benefits of receiving the knowledge that one is helping others, lives the change in one's outlook on their commitment to their community as well as humanity as a whole. 
"This experience has allowed me to look outside the walls of Sioux Falls, SD that we sometimes cannot see over, and embrace everything beyond those walls. I hope to keep changing and caring as I continue with this charity," said Nelson. 
Author
Avery Nelson, Staff Writer
Avery Nelson is a sophomore and a first-year staff writer on the Statesman. When she is not writing for the Statesman, she spends most of her time playing...