Updates on Rho Kappa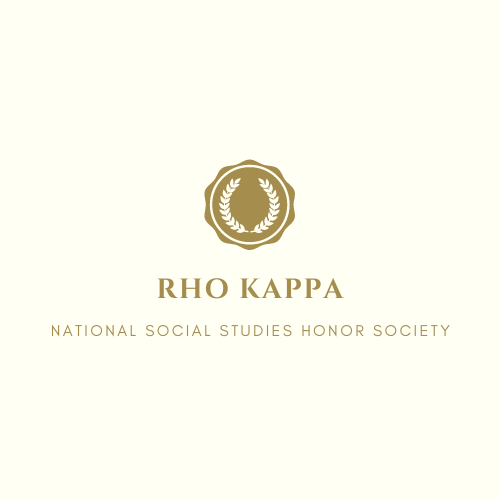 On Thursday, Jan. 16, Regan Meyer, the Rho Kappa adviser, hosted an informational meeting in her room regarding the introduction of the Rho Kappa National Studies Honor Society to LHS.
Currently, LHS is the only school with a chartered Rho Kappa chapter in the state. Like other Honor Societies, Rho Kappa seeks to recognize juniors and seniors for academic excellence, particularly in the field of social studies. Specifically, if students have shown remarkable dedication (often indicated by the number of credits) to social studies, Rho Kappa might be the place for them.
In order for students to become official Rho Kappa members, they will have to fulfill all of the eligibility requirements. These requirements include having completed at least one semester of school at LHS, having three social studies credits with preparation for four, taking Economics or AP Macroeconomics and having a 3.0 GPA or higher. However, prospective members or social studies enthusiasts can still attend or come to meetings— they just won't be 'official members' as recognized by Rho Kappa on its website.
The cost of being a member of Rho Kappa, other than dedicating time, is $5. Students can also opt into paying an additional $5 for graduation cords. While the more specific details of what each meeting will contain are yet to be determined, Meyer has stated that she wishes for elements of community service and spreading awareness of civic engagement opportunities for students, such as the Boe Forum at Augustana University, to become the cornerstone of Rho Kappa's LHS activities.  
Students who are eligible for Rho Kappa have already received a letter, but Meyer has stated that she would like prospective and interested juniors, sophomores or freshmen to keep an eye on the group and provide their contact information accordingly.
"I think young people have a passion to be involved in their community, but sometimes it's difficult to know when those opportunities are available," said Government teacher and Social Studies Department Head Kim Maass. "Hopefully, Rho Kappa will be an opportunity for us to pass along that information and make those opportunities available."