Chiefs and Canines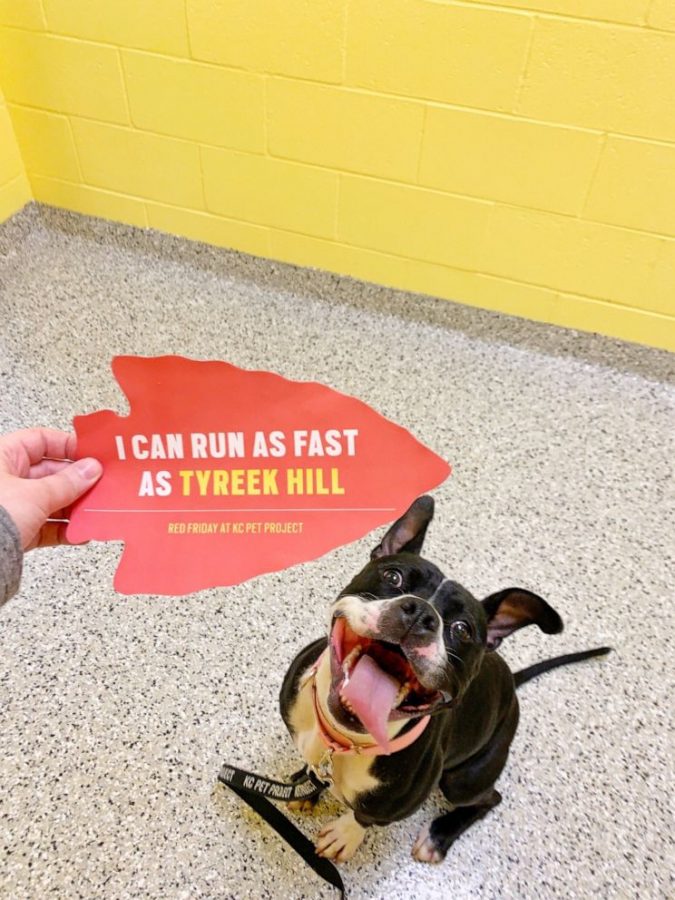 After the Kansas City Chiefs managed to make a comeback to defeat the 49er's 31-20 in this year's 2020 Super Bowl, Derrick Nnadi, the defensive tackle for the Chiefs made this night even more memorable. 
Throughout the course of the Chiefs season, Nnadi has been paying one adoption fee of a dog at the animal shelter, KC Pet Project, for every win his team adds to the list. As his season ended with the Superbowl, he determined that it was time to go-big-or-go-home. With this mentality, he decided that he would pay for the adoption fees of every dog in the shelter's care as of Feb. 2. 
Nnadi was unable to have pets growing up, so in his senior year of college, he took it upon himself to finally find his best friend, who he named Rocky. Although Rocky was initially shy and timid, these two had an instant connection. 
"When I first got him, he was very timid," Nnadi told CNN. "It made me think of how other animals, whether they're owned or in a shelter, are feeling scared and alone."
The Chief's defensive tackle used this instant and epiphany to help guide him in his philanthropic endeavors toward the shelter. With his help, the shelter now has over 100 dogs ready to be adopted with an all-expense paid adoption process. 
"We have had an amazing, season-long, partnership with Derrick and he couldn't have thought of a better ending," said the KC Pet Project in a post on Facebook. 
With gratitude being profuse on both sides of this partnership, Nnadi could not come up with a better way to conclude his championship season, but by making these dogs champions too. A spokesperson of the shelter has said that after Nnadi's donation, around 20 dogs have been adopted, which is about double what is normally expected in a week's time.
"The perfect way to cap off this great season," Nnadi tweeted. 
Author
Avery Nelson, Staff Writer
Avery Nelson is a sophomore and a first-year staff writer on the Statesman. When she is not writing for the Statesman, she spends most of her time playing...