Hunters review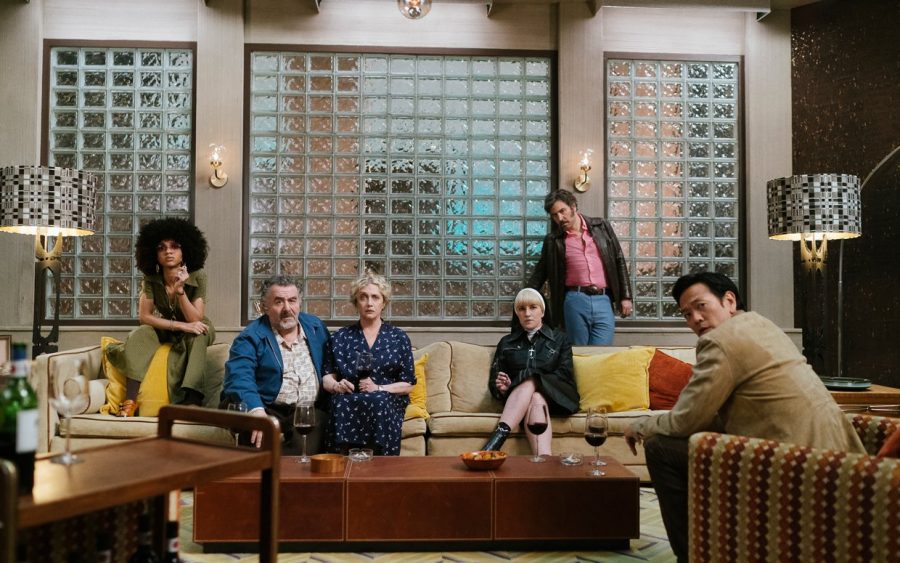 On Feb. 22, Amazon Prime released a new, twisted series, 'Hunters'. It is set after World War II in 1970's America. The storyline is a large pill to swallow, but it is one that will keep you on the edge of your seat. Starring Al Pacino and Logan Lerman, along with Oscar-winning Jordan Peele as an executive producer, it is the Nazi-hunting series that never should have been made.
    The series has 10 episodes, each lasting around an hour. Character Jonah Heidelbaum (Logan Lerman) is a normal teenager who lives with his grandmother Ruth, a Holocaust survivor. Within the first episode, Ruth is shot and killed setting up the storyline for the series. Jonah eventually meets Meyer Offerman (Al Pacino), who knew his grandmother from the concentration camps. Now a Nazi hunter, Meyer takes Jonah in and teaches him about Nazis living in America and their plans to create a 4th Reich.
Some viewers see the show as insensitive and offensive and critics are not impressed.
         "Mostly, the show's choice to make all forms of violence entertaining overshadows that nuance. At worst, Hunters can lose its antifascist chutzpah and start to come across as equal-opportunity sadistic. … There seems to be so much distance between what Hunters want to say and what it actually expresses," said Judy Berman from Time magazine. 
        The series portrays the Nazis as cliche comic book villains with their intentions being to terrorize America, creating the 4th Reich. The whole plotline is entertaining but it fails to realize the heaviness of the topic it portrays. Any movie, book, TV show, etc. about the Holocaust should be done with caution. However, this series is dramatically exaggerated to a point where the Auschwitz memorial twitter page commented on it. 
       "Auschwitz was full of horrible pain & suffering documented in the accounts of survivors. Inventing a fake game of human chess for @huntersonprime is not only dangerous foolishness & caricature. It also welcomes future deniers. We honor the victims by preserving factual accuracy."
       The tweet was in response to a scene in the series when a Nazi leader in the camp made a human game of chess. The visuals show Jewish people literally standing as pawns to get knocked dead. 
       The one thing the series does do right, however, is character development. There was no main character in the series that feels underdeveloped. Viewers see the backstories and learn the personalities of almost all the characters. There were good action scenes that, at times, would leave you on the edge of your seat. If the series wasn't about such a sensitive topic, it would be pretty good, but the controversy behind the storyline outweighs the content. 
        Made up stories about concentration camps, along with a storyline about Nazi hunting jews has no place in the world of Holocaust content. The story of the Holocaust should not be dramatized for public entertainment. As exciting the show was at some points, its overall storyline is too controversial to be made into a TV drama.   
Author
Kaden Fossum, Staff Writer
Kaden Fossum is a junior at LHS and a first-year staff member on Statesman. In his free time he enjoys playing soccer and editing videos. His future goal...