A film where tears are unavoidable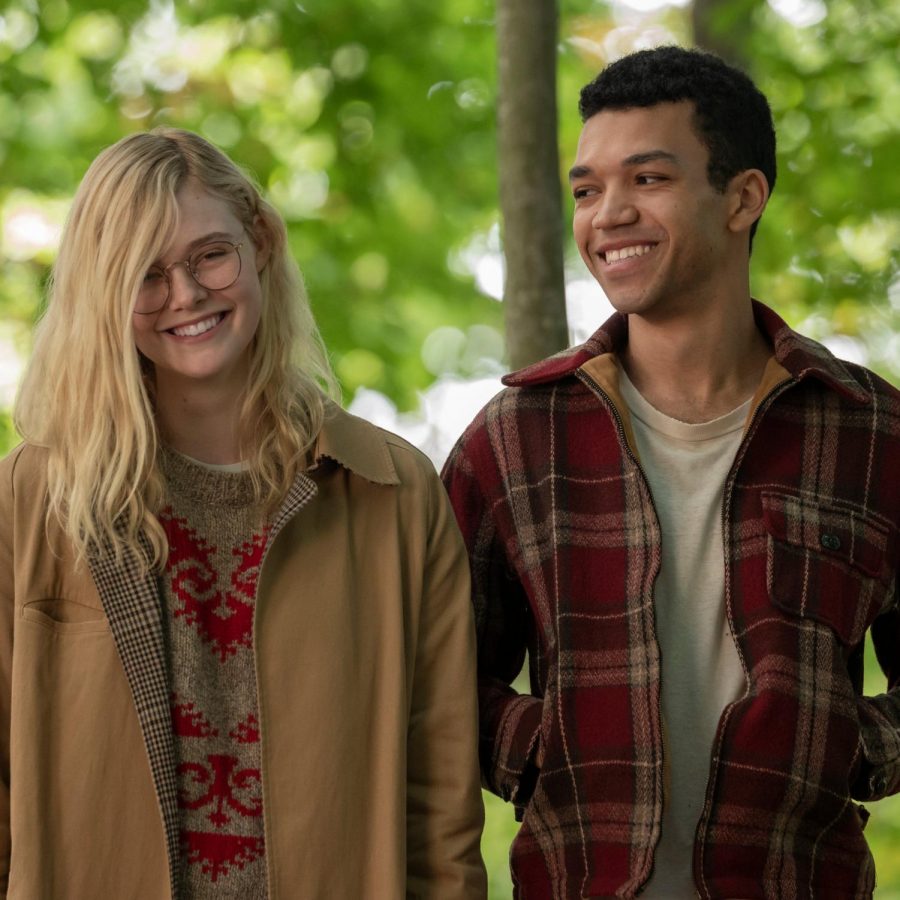 With a google rating of 91 percent, it is no wonder that movie watchers near and far have become entranced with the movie adaption of the popular young adult fiction novel "All The Bright Places." Both Elle Fanning and Justice Smith display the emotional struggle that is life in high school… something we can all relate to. 
Fanning plays Violet Markey, a popular high school student who comes from a comfortable family while Smith plays Theodore Finch, or Finch for short, who is known around the school as the "freak" because of his unpredictable behavior. These two teenagers that come from completely different rungs of the social hierarchy create an undeniable connection as they meet in the most unusual way: As Fanning is standing on the edge of a bridge, contemplating jumping, Smith is on his usual morning run and finds her. He gently talks her down from the ledge and the moment they share sparks the chemistry between these two for the rest of their relationship. 
As Fanning and Smith partner up on a class project, together they are forced to seek out significant locations within their state of Indiana. They travel off the beaten path to find unknown wonders while chronicling their adventures. With their now enforced partnership and what will become a friendship, these two high schoolers create an emotional rollercoaster where tears are unavoidable. 
The director, Brett Haley, and the rest of the filmmaker took many precautions when producing this film to avoid conveying an unintentional message. Their goal was to display the different aspects of grief and how some are able to heal, while others do not have that capability. Another subtle facet of this film is the reason behind the class project, as it is a metaphor for pinpointing the origins of their pain and shedding light on those areas. 
As young, yet effective actors, Fanning and Smith create an emotional space to unearth and understand the complex and fragile realities of the world we live in today. While some critics argue that the plot glorifies the theme of teen suicide, others would argue that it brings a sensitive topic to light. 
Author
Avery Nelson, Staff Writer
Avery Nelson is a sophomore and a first-year staff writer on the Statesman. When she is not writing for the Statesman, she spends most of her time playing...