"Outer Banks" is the newest teen obsession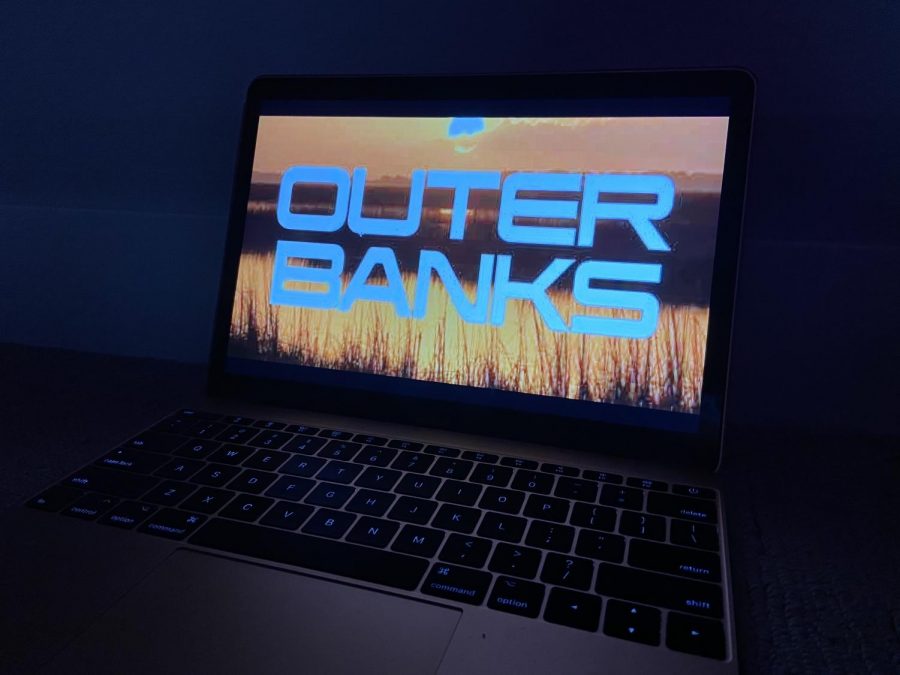 There is nothing that commands the public's attention more than a new Netflix show. "Ozark," "Elite," "Stranger Things" and others have all experienced massive success both on the streaming platform and outside of it. Netflix's most recent hit show is "Outer Banks," and, despite being released just weeks ago, it has quickly become nearly every teenagers' newest obsession. 
The show centers around an island on North Carolina's Outer Banks, divided into the haves and have-nots, otherwise referred to as Kooks (the rich) and Pogues (the poor). John B. Routledge (Chase Stokes) begins searching for a sunken ship that supposedly contains $400 million in gold in an attempt to continue his father's legacy. His friends, JJ (Rudy Pankow), Pope (Jonathan Daviss) and Kiara (Madison Bailey) are skeptical of his plan, but eventually join in and get into a lot of trouble with local authorities and adults on the island. Along the way, they experience attacks from privileged teens, love triangles and many other adventures. Although the themes  themselves have been explored many times before, even in other Netflix original series like "On My Block," "Outer Banks" puts a new spin on the 'band of misfits' trope by involving corrupt cops, drug deals and even a few surfing scenes.
 "Outer Banks" has received mixed reviews from critics like Rotten Tomatoes, where it holds a score of just 68 percent, but teenagers across the world have shared their praise for the series. Some of the show's hype can be accredited to TikTok, where "Outer Banks" has become one of the most popular subjects on the app. Some are using "Outer Banks" as an example that as long as a show has attractive characters, it does not matter whether or not the plot makes sense. One TikTok explaining all the inconsistencies of the show went viral, with over 55,000 likes and hundreds of thousands of views. 
Even more are calling out Netflix for their unrealistic casting of teenagers. Chase Stokes is 27 years old, yet he portrays a 17-year-old on "Outer Banks". Every other actor in the show is also over the age of 21, which feeds into an incredibly unhealthy narrative for teens. Although Netflix has experienced criticism for this before, it does not seem like they will be letting up on the practice anytime soon. Many have also come to the show's defense, saying that teenagers simply do not have the acting chops to portray these complex characters, and that it could even be somewhat traumatising for them. One character in the show lives in an abusive household, and some have said that for a teenager to put themself in that situation, even fictionally, would be damaging to their mental health. 
Regardless of whether or not you are a fan, it is hard to deny the perfect timing of such a show. While every teenager sits at home looking for something to do, there is nothing better than a new TV show to obsess over. If you have the time, "Outer Banks" is the perfect show to distract you from all the real-world drama and give you some fictional drama to focus on instead.
Author
Molly Wetsch, Editor-in-Chief
Molly Wetsch is a senior at LHS. She is a second-year staff member and serves as one of five Editor-in-Chiefs for the Statesman. When not hanging out in...