LHS Statesman alumni: where they are now
What do Washington, D.C., Chicago, Dallas and Sioux Falls all have in common? They are all homes to some of the most notable LHS Statesman alumni.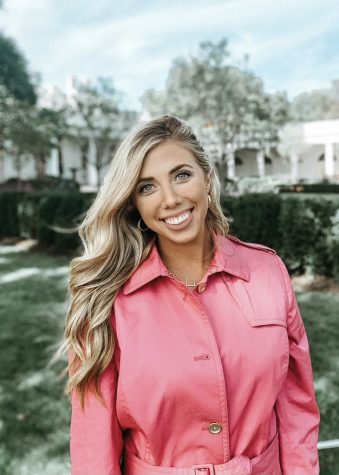 2015 graduate Ellie Brecht has truly made her mark by becoming a Press Assistant to South Dakota Senator John Thune, for the U.S. Senate Majority Whip Office located in the U.S. Capitol Building.
 "With my job, I handle a lot of national press, press releases, etc… I randomly got a call about a year ago from the Chief of Staff for Senator Thune here in the office," said Brecht. "I had never been to D.C., knew virtually nothing about politics and was so nervous. It was an opportunity that fell in my lap and I don't say that as a testament to me, but as a testament to the grace of God."
In addition to being an LHS alum, Brecht graduated a Division I collegiate basketball athlete at the University of Nebraska Omaha.
"I think in high school, basketball was such a big part of my identity and college taught me that yes there's basketball, but there's a lot more to life," said Brecht. "It catapulted me into diving more into my faith and it taught me about people with different backgrounds and really how to connect with those people."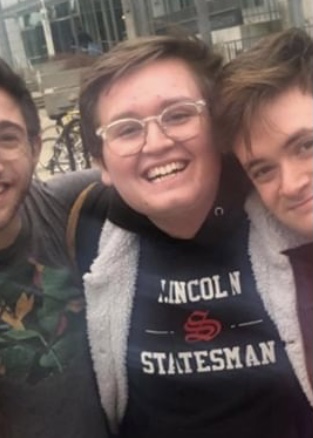 Current sophomore at the University of Chicago and 2019 alum Gage Gramlick is pursuing his undergraduate degree in Spanish and Global Studies, as well as a master's degree in International Relations. During his three years on the Statesman staff, Gramlick wrote a variety of stories and became the Editor-in-Chief during his junior and senior years.
"Statesman taught me the importance of advocacy and community engagement as well as how to embolden students to use their unique gifts to work those ends," said Gramlick.
Journalism is still very present in Gramlick's life, among other hobbies.
 "I edit the opinion section of the Maroon, work as an RA, and serve on the literary magazine, Sliced Bread. I used to love spending time with my friends, but now that can kill people," said Gramlick.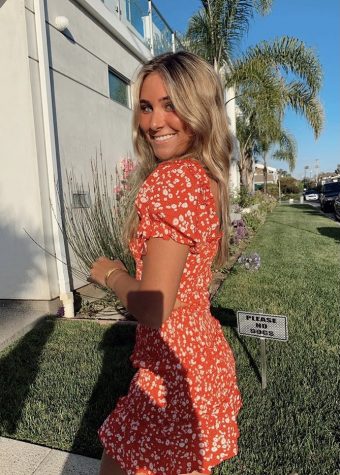 She is triple majoring in Fashion Media, Marketing and French as well as minoring in Political Science at Southern Methodist University in Dallas, Texas. Also a Kappa Alpha Theta involved in FS Lead… there's not another college sophomore (beside Gramlick) as busy as 2019 LHS graduate, Chloe Crissman.
"Journalism is in my life every day. It's ingrained in my major(s). I am currently in an AP style lab this semester and thanks to Kroeze's teaching, I'm doing really well with it," said Crissman. "I'm applying and will hopefully get a spot on my school's fashion magazine in the spring." 
Crissman has catered her loaded schedule towards the big plans she holds for her future.
"Occupationally, the goal is to work in advertising and digital branding for a major fashion label. However, if I do well enough on my LSAT next year then I'll go to law school," said Crissman. "I am a very creative person so ideally having a creative job through advertising would be perfect for me, but at the same time I feel extremely compelled to use my voice and privilege to become a lawyer and help people who don't have a voice."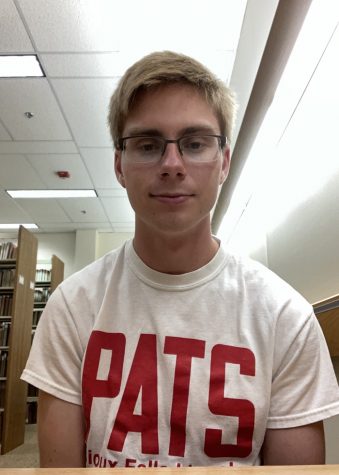 2020 alumni, Slater Dixon, is pursuing his undergraduate degree at Augustana University. Dixon is taking a vigorous approach to his freshman year, double majoring in Government and Data Science in addition to minoring in Spanish. 
"I chose to be a government major because being on Statesman really encouraged me to explore my lifelong interest in politics, and I really love everything about the intricacies of policy and state institutions," said Dixon. "I chose to be a Data Science major because I wanted a diverse set of skills and I'm curious about the intersection between policy and data."
While on staff for two years, Dixon focused on writing primarily perspectives (satire or otherwise), features and news stories. He also became the Perspectives Editor during his senior year.
"One of the most valuable things that being on Statesman taught me was the importance of being informed and aware of what was happening in the world. Writing stories about local politics, the school district or even features really made me see the need to become involved in my community," said Dixon. "For example, I was reading an article in the Argus Leader about the need for election workers this November in Minnehaha County, so I signed up to work a polling place." 
All four talented LHS alumni have used their experiences from being on Statesman to better themselves in school, the workplace and everyday life. Their literary legacies continue to live on as positive examples for current and future generations of staffers.
Author
Kate McCartney, Feature Editor
Kate McCartney is a junior, first-year staff writer and Feature Editor for the Statesman. When she's not busy writing stories, McCartney is involved...