American Murder: The Family Next Door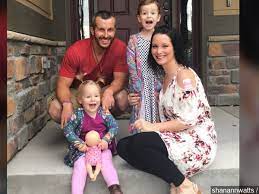 Those looking for a true-crime documentary that scares and shocks have come to the right place; Netflix's new release is one for the books. 
Netflix did it again, creating another hit documentary for its viewing platform. This time it is called "American Murder: The Family Next Door" and it is a hit. The documentary was released Sept. 30 and since then has gained major hype, projecting to be watched by 52M subscribers in its first 28 days. The documentary follows the tragic story of the horrific Watts family murder case back in August of 2018. This documentary follows the friends and family of the deceased Shannann Watts and her two children Bella and Celeste. 
All the materials included in the documentary were captured by police, media or uploaded to the Internet, as well as personal footage and messages provided by Shanann's family and friends. We learn more about the Watts family and their seemingly completely normal life until disaster struck. 
About two years ago on Aug. 13, Shannan and her children went missing leaving her husband Chris Watts to discover what had happened to his family. Police attention was brought to the case when Shannann's good friend Nickole alerted authorities when Shannann was not answering her phone. From that day, a full-fledged investigation was launched to find the rest of the Watts family. 
Throughout the movie, the goal of the documentary is to find the killer of the late family and bring them to justice. The personal accounts added into the doc from Shannann's Facebook and text messages provided insight on the average life she lived with her standard middle-class family. We see the family partaking in activities, going on trips, playing games, laughing and playing all through real-life footage before the three were murdered. 
However, the tense text messages between Shannann and Chris Watts that are shared throughout the movie portray what was really going on behind the scenes. The texts convey the major conflicts within their marriage, presenting the idea that maybe this "perfect" family did not live such a flawless life as it may have seemed. 
This documentary displays one of the most heart-wrenching true crime stories and is most definitely not a good watch for those that are easily spooked by crime. However intriguing this story happens to be, some viewers might find the information included in this documentary to be alarming, and viewer discretion is advised. 
The story of the Watts family is one that weighs heavily on viewers' hearts and minds, however, those prepared for the affliction would enjoy this unique documentary. The personal accounts and information included within the documentary are phenomenal and add to the viewing and understanding of the case. This horrific story is presented in a way to alarm viewers as well as teach them about a grim case that most people have no knowledge of and is also a very engrossing watch.