Five rappers coming up in 2020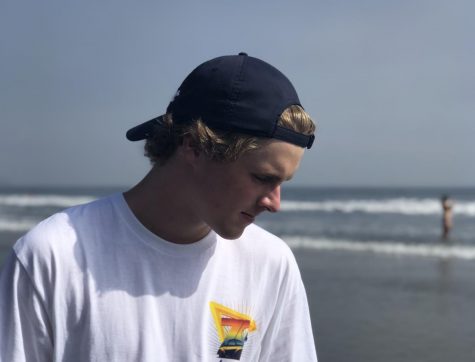 More stories from Henry Haft
Let's be honest: the melodic trap that ruled the 2010s presently feels increasingly more one-note, not taking into consideration that we are one tweet away from potentially starting WWIII. The psychedelic pills that give a hallucinogenic playground to emotional rappers feels obsolete, particularly after the troublesome passings of Mac Miller, Lil Peep and Juice WRLD.
 I think we are in for some big changes in the rap community in the next decade, and we are going through an evolution of music and style as technology evolves. Personally, I will really miss the music of the 2010s but I'm very excited and ready to move on to a new time with new artists and new never before heard styles. I present to you the top five rappers that you should look out for on the come up in 2020 and into the next decade. These rappers have different genres of music, but I feel as though they will all be appealing to a new crowd in 2020. 
Hykeem Jamaal Carter, Jr., professionally known as Baby Keem, is an American rapper, songwriter and record producer. He is best known for his single "Orange Soda" from his sophomore mixtape Die for My B**ch, which peaked at number 98 on the Billboard Hot 100. Baby Keem was included in XXL's 2020 Freshman Class. He got his foot in the music industry's door thanks to hip-hop powerhouse Top Dawg Entertainment, where he pitched in on writing and producing three of the label's big recent releases: "Kendrick Lamar's Black Panther" soundtrack, "Jay Rock's Redemption" and "Schoolboy Q's Crash Talk." He is now an 18-year-old living in Los Angeles trying to make it in music.
Christian Michael Todd, better known by his stage name 2KBABY, is a rapper, singer and songwriter from the Southside of Louisville, KY. From a young age, 2KBABY had to shoulder much responsibility, taking care of his family while growing up in the projects of Louisville. The pain and suffering from his childhood really led him to his style and eagerness to record music to try and make money. He raps about the struggle of his life and wanting to make it to the top which is derived from the projects of Louisville, where he did not want to stay his whole life in poverty. We wish him the best of luck and hopefully, his name makes an appearance on the billboards soon.
Rodarius Marcell Green, known professionally as Rod Wave, is an American rapper, singer and songwriter. He is known for his introspective songwriting and combination of hip-hop and R&B. Wave rose to fame with his2019 single "Heart on Ice," which went viral on YouTube and TikTok and peaked at number 25 on the Billboard Hot 100. Wave's debut album, "Ghetto Gospel," peaked at number 10 on the US Billboard 200. His second album, "Pray 4 Love," peaked at number two on the Billboard 200, and included his highest-charting song, "Rags2Riches." With his popularity that has grown at an insane rate, I would not be surprised to see him become a very successful artist in the next decade.
Raqhid Jevon Render, known professionally as Lil Keed, is an American rapper, songwriter and was born in Atlanta, Georgia. After the death of one of his very close friends in 2016, Atlanta rapper Lil Keed started taking his rapping career very seriously. From here on, he just kept growing and growing until recently when he signed with rapper Young Thug's record label and 300 Entertainment. Lil Keed is a very talented musician for his age, and I hope that he keeps growing in popularity. I think he is someone we should definitely look out for.
Florida rapper Lukman Olanrewaju Odunaike (I kid you not that is his real name) morphs between the alternative rap sound towards the end of the 2010s and new aggressive styles. Upon meeting $NOT, you're greeted with a pair of eyes, a nose and a set of gold grills peeking out from a tightly wrapped hoodie. He pulls the drawstrings as far as they can go as if he's shielding himself from the outside world. It has effectively become part of his look. He did not necessarily grow up in very difficult circumstances, but his music has a very melodic yet savage vibe. Just this month, he came out with two new tracks; both turned into music videos shot by Lyrical Lemonade. He has a new album that is coming out in November.  Stay tuned for that because I think it will be wildly successful.
Every day more and more people feel motivated and captivated by musicians and hope to one day be the one stage living like a rockstar. However, very few people will ever get the chance to even stand on a stage. It takes courage and perseverance to make it in the music industry and it doesn't work out for many people. I hope it works out for these five because their music tells a story about their lives. They are truly inspired to perform and are trying to make an impact on the history of music and people's lives.
Leave a Comment
Author
Henry Haft, Satire Editor
Henry Haft is a senior and third-year Statesman satire editor. When Haft is not grilling students in interviews, he enjoys sleeping, eating and occasionally...