Swift's second surprise 2020 album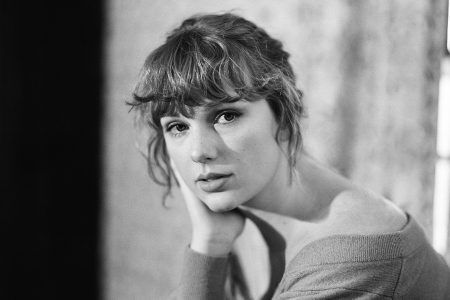 While the rest of the U.S. has been busy baking and chatting on Zoom for the last nine months, Taylor Swift has turned quarantine into her creative outlet. Swifties everywhere were pleasantly surprised yet again when the artist announced her second 2020 record birthed from the pandemic, "evermore." 
"To put it plainly, we just couldn't stop writing songs. To try and put it more poetically, it feels like we were standing on the edge of the folklorian woods and had a choice: to turn and go back or to travel further into the forest of this music," wrote Swift in a statement to her Instagram and Twitter followers. "We chose to wander deeper in and my collaborators and I are proud to announce that my ninth studio album and 'folklore's sister record is here. It's called 'evermore.'"
"evermore" beautifully imitates "folklore"'s whymiscally saddened feel, but compliments the album with numerous more light-hearted melodies. Collaborators Aaron Dessner of The National, widely renowned producer Jack Antonoff, Justin Vernon of Bon Iver and Swift's boyfriend Joe Alwyn (under the pseudonym William Bowery) who assisted in creating "folklore" all returned to produce "evermore." Bon Iver is also featured on the title-track of "evermore" after his successful appearance with "exile" on "folklore." There are two additional collaborations on "evermore," which are music groups HAIM and The National.
"I've never done this before. In the past I've always treated albums as one-off eras and moved onto planning the next one as soon as an album was released," said Swift. "There was something different with 'folklore.' In making it, I felt less like I was departing and more like I was returning."
Many stylistic changes can be noted on the two albums, as Swift seems to have strayed away from her signature pop sounds of the last decade; both "folklore" and "evermore" are records that have transitioned into the alternative/indie-pop world. Swift even nostalgically gravitates back toward her southern roots with the country-sounding tracks "no body, no crime," featuring HAIM, and "dorothea" on "evermore," as well as "betty" on "folklore."
The unconventional arrival of these two widely celebrated albums has proved Swift to exceed the music industry's expectations yet again. So cozy up this December and bask in the lyrically poetic string of stories that coexist between "folklore" and "evermore."
Author
Kate McCartney, Feature Editor
Kate McCartney is a junior, first-year staff writer and Feature Editor for the Statesman. When she's not busy writing stories, McCartney is involved...