Trade to retirement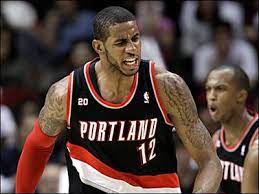 On March 28, 2021, Lamarcus Aldridge signed with the Brooklyn Nets for the remainder of the 2021 season. But on April 15, 2021, after a 15 year career, Aldridge called it quits and announced his retirement. 
Aldridge was drafted in 2006 by the Chicago Bulls, but was immediately traded to the Portland Trail Blazers as the second overall pick. After playing for the Trail Blazers for nine years, he was traded to the San Antonio Spurs for an additional five and a half years. When signing with the Brooklyn Nets, Aldridge was looked at as a key piece to the recently formed "Super Team," tagging alongside Kyrie Irving, Kevin Durant, James Harden and more big names and basketball stars. Many believed that Aldridge was a very important piece to the newly dominant Brooklyn Nets roster. 
Although Aldridge was expected to retire in the near future, nobody was expecting the decision to be so soon. Aldridge recently found out he had an irregular heart beat, which played a key factor in his decision to hang up the jersey. Whether or not this was the only factor in his decision, Aldridge put more time into basketball than anything else in his lifetime. 
"For 15 years, I've put basketball first, and now, it is time to put my health and family first," said Aldridge. 
Aldridge has been one of the best power forwards/centers in the NBA for the last decade. Aldridge averaged over 19 points and 8 rebounds over the course of his career. He is most notably known for his turnaround jumper with a near impossible shot to block due to his incredibly high release. Although Aldridge was never the flashiest of players, he always was one of the most respected players and better role players in the NBA. Aldridge was a seven time NBA all star, and a five time All NBA-team. Unfortunately, he was never able to attain the ultimate goal of an NBA championship, but had many notable runs in the NBA playoffs. While there are always rivalries all across the NBA, there will always be a high level of respect for Aldridge and his incredible career as a professional basketball player.
Author
Gage Gohl, Staff Writer
Gage Gohl is a junior at LHS, entering his first year on the Statesman staff. While not at school, you would typically find Gohl on the tennis or basketball...