Counting down the days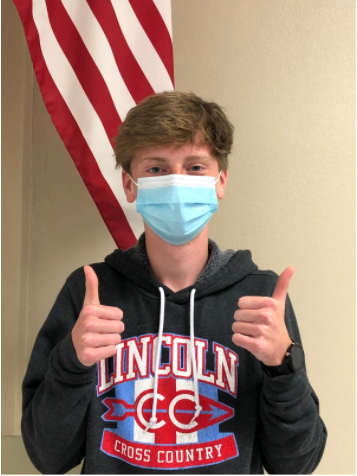 The school year is almost finished, leaving many staff and students with less work effort than they once had at the beginning of the year. The seniors have senioritis, the juniors are dreading coming back next year for yet another year of school and the underclassmen are just excited that summer is only a few days away. As hard as it is for the students to stay focused in their classes, it is just as hard for the teachers to have to figure out how to keep their students' attention until the school year is over. 
"I am definitely looking forward to summer and am pretty excited to get a nice long break from being super busy this year," said LHS junior Jaykob Knutson. 
As of now, in the middle of May, there are less than 15 school days left. This week is our last full week of learning in school. The last two weeks, in most classes, are reserved for studying and reviewing for semester exams. By this time, students are usually tired of school and ready for it to be summer. The last two weeks of schools by far feel like the longest and slowest weeks of the entire school year, mainly because in every class there is usually no school work to be done and nothing new to be learned. In every class one simply just reviews topics they have already learned about. 
"I have really been looking forward to summer; [by the end of the year] it's nice because I have little to no homework in my classes," said Knutson. 
Many juniors and seniors take AP classes during the school year. The AP exams usually take place in the first half of May. After their exams are done, they no longer have any work to do in their AP class. This makes the end of the school year go by slow for many students since they are not doing anything with as intense a workload as usual in their classes. Though it is nice to only have a few classes a day as one reaches the end of the school year, the school days are still long leaving the students just as tired and even more anxious for the school year to be over. 
"There's obviously stress that comes with the AP tests themselves, but once they are done it is a super relaxing way to end the year," said Knutson. 
When the year reaches May, students and teachers begin to count down the days until school is out. Many students have plans for summer, such as going to the lake with friends, going on family vacations or playing sports. By the time students are reaching the end of the year, they are not focused on school as much as they are focused on how they are going to spend their summer. 
"I have been looking forward to summer training for cross country and am pumped to grind out some miles with the boys," said Knutson.