Four places to volunteer this summer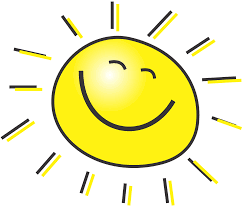 No matter how old you are or what your interests may be, there are opportunities all around the Sioux Falls area to donate your time and rack up some volunteer hours. Volunteering is a perfect way to gain experience and learn a little bit more about the daily behind the scenes work that goes on. Here are four local businesses that are looking for your help this summer:
1. Dress of Success
Dress for Success is a national nonprofit organization with a satellite location in central Sioux Falls. The organization collaborates with women around the country to facilitate the basic needs for women in need and their families. There are many simple ways to volunteer at this organization, one being donating your clothes. Many are looking for clothes to wear to work or simply in their day-to-day life. On the contrary, if you do not have clothes to donate, you can donate your time. Dress for Success puts on various events around the Sioux Falls area, such as thrift sales, clothing collections or simply tending and cleaning the clothing so it is ready for the next family. Although small, the events put on by Dress for Success are at times some of the most important events. 
2. The Letter Project
The faith-based organization also known as The Letter Project was started by a team of Sioux Falls women in 2016. Initially, the project was focused mainly on encouraging and empowering girls and women in our community. The organization has sent over 208,000 letters to over 100 countries. The Letter Project is geared towards helping women and girls all around the world who are struggling. If you are looking for an easy way to volunteer from the comfort of your own home this summer, this opportunity is for you. To sign up, you can go onto their website and click "Be a letter writer." From there, you will receive an email to the "Writer's Portal" where you will be able to write letters for women around the world. 
3. Washington Pavilion 
You may label the Washington Pavillion under the category of  "fifth grade field trips" or "a day out with grandma"; however, this summer it offers some great opportunities for students to branch out and volunteer in their old stomping grounds. The Pavilion offers many classes for ages 2-14 where you can teach kids about anything from dinosaurs to arts and crafts. The Pavillion is always looking for the next leader for a camp or supervisor in the Kirby Science Center. With its flexible schedule and various options, the Washington Pavilion has an opportunity for everyone. 
4. Multicultural Center
Are you looking for an opportunity to help fellow students while racking up volunteer hours? Consider being a tutor at the Multicultural Center. Although everyone would rather be soaking up the rays outside, there are still kids all over Sioux Falls seeking your help. However, this is not only a great way to volunteer during the summer. During the whole school year, several more opportunities open up for volunteers to help students. Being the little extra push of perseverance for someone could be what is holding them back. Consider being a tutor this summer because you never know who you could impact.
Author
Jada Sandvall, Feature Editor
Jada Sandvall is a junior, second-year staff member and Feature Editor for the Statesman. Sandvall is involved in many extracurriculars not limited to...