Hints for Hours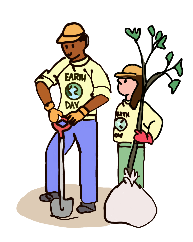 The deadline for the National Honors Society application passed on Mar. 9, 2023. As students scrambled to get their application in on time, many realized they were not qualified to apply for NHS. Students need six hours of community service in order to apply, which scares away a lot of kids and they tend to ignore the application until the next year. 
Obtaining community service hours is easier than one might think. Here are some tips and places to make completing service hours even easier. If students are involved in a school activity, they might already have the hours that they need without realizing it. For example, the LHS Girls' Varsity Basketball team hosts a tournament for younger basketball players, and the players work the tournament, volunteer for concessions and run the scoreboard and foul charts. This counts towards their community service hours because they are not being paid and there is no incentive. A lot of sports and clubs at LHS require their team to do some type of community service whether they know it or not.
Other location recommendations for students who need community service hours and are not as involved with the school are the Butterfly House and Aquarium, animal shelters, hospitals, the food pantry and the Senior Living Center. Different skills are required for each of these places but all are great opportunities to receive the hours required for NHS. At the Butterfly House, volunteers are allowed to help the aquarist and biologists with animal care, food preparation and general habitat maintenance. At the animal shelter, due to the fact that students are working with animals, the tasks are basically the same or very similar.. Another place to volunteer, if students are interested in the medical field, is the hospital. The tasks include interacting with patients, charting medical records, restocking supplies and assisting people in need. Students can also give to the food pantry for homeless people and work in the line to feed the people who are in need.
Community service not only helps you with achieving your hours but teaches you how significant helping others can be.