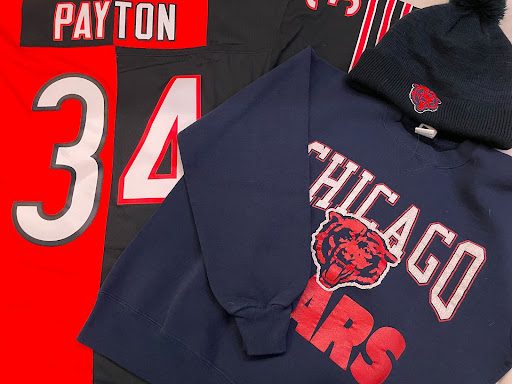 It's rough being the supporter of a team that hasn't made the playoffs since 2020. I always turn the game on to just watch the Bears get obliterated. I support them because of my dad, even though neither of us have lived or even been to Chicago. Although I live in a state with predominantly Vikings fans, the Bears will always be my favorite team.
Having numerous pieces of Bears merchandise like beanies, jerseys, flags, cups, shirts, crew necks and even a signed Mike Ditka jersey, makes it too hard to even switch to a different team (not that I ever would). The fact that I know of some bandwagons irritates me. I feel as if the only argument a bandwagon has is, "I like the player" which is no reason to switch a whole team. Sure I like players on different teams (Lamar Jackson) but I won't start liking that team just because of a singular player.
It has always been sad when asked, "So, what's your favorite team?". I always respond with the same sigh, and respond with "the Bears," in a negative tone. It's hard trying to explain how good the Bears were in the past to someone who only cares about their last few seasons. I have said the statement, "It's our year," every season they have played, and yet I know, deep down, that the Bears will not win a Super Bowl anytime soon.
Recently, however, it seems as if the Bears are starting to have a more promising season. The Bears were on a high loss streak with their last win (during a season) being on Oct. 24, 2022, over the Patriots and the first win from then was on Oct. 5, 2023, over the Commanders. With that win, I had hope for this season however, I can't have much hope as the Bears are still bottom of their division and under the Packers (which is extremely sad).
Although I know this season may not be "our season," I truly believe that next season will be our season. If the Bears draft the right players, and get a new manager (put me in) then I believe that they will have a winning season.