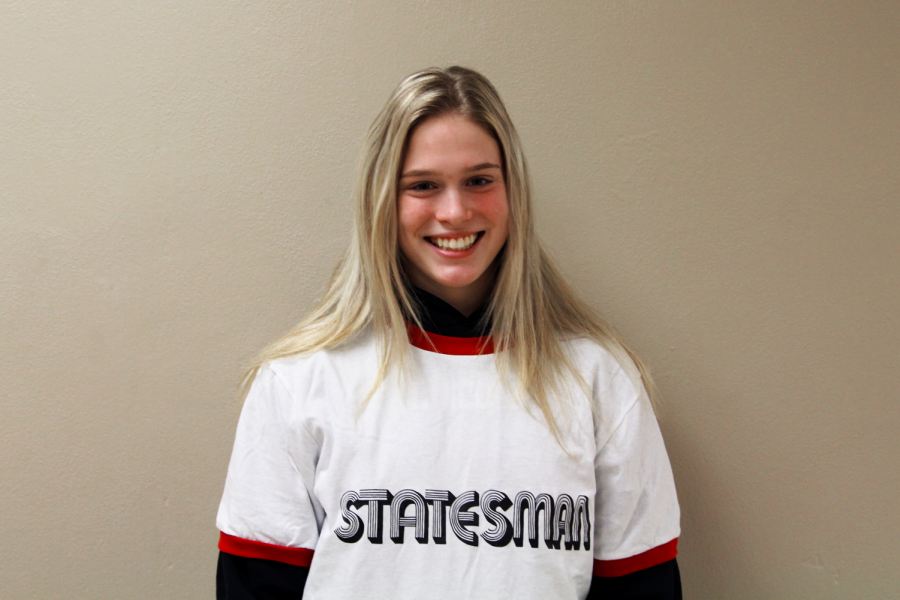 Chloe Harbaugh is a junior and second-year staff writer. Aside from writing for the
Statesman,
Harbaugh runs track for LHS, plays hockey for the Sioux Falls Flyers, volunteers at the Ronning Branch Public Library, nannies and works at Hyvee.
In her free time, Harbaugh enjoys spending time with her family, going thrifting, having photoshoots with her friends and singing and dancing when nobody is watching. 
Chloe Harbaugh, Photographer
May 04, 2020

Mr. LHS Talents 2020

(Story/Media)

Apr 17, 2020

Guide to Build the Perfect Snowman

(Story)

Apr 13, 2020

Statesman does the Card House Challenge

(Story/Media)

Apr 01, 2020

Statesman does the Taste Challenge

(Story/Media)

Mar 13, 2020

Girls AA State basketball preview

(Story)

Feb 07, 2020

LHS teachers take a stand

(Story/Media)

Jan 28, 2020

Game Day: Behind the Scenes

(Story)

Nov 02, 2017