Volcanic threat in Indonesian island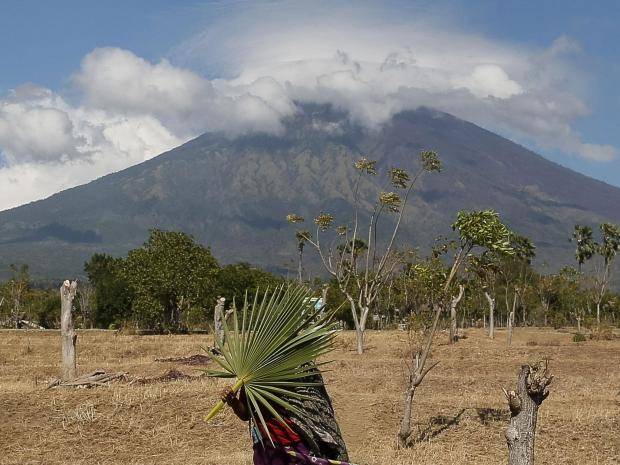 Nov. 27, 2017 – columns of ashes over 6,000 meters high rise from the mouth of Mount Agung, a volcano located on the island of Bali, Indonesia. They billow into the sky as Mount Agung shifts, threatening a volcanic eruption.
At the highest point in Bali at 9,944 feet, Mount Agung's last eruption began in 1963 and lasted an entire year, killing over one thousand people through its initial eruption and the smaller flows of lava that followed.
On Nov. 27, it began smoking again, a likely sign of eruption. The threat caused authorities to advise the evacuation of residents within 10 kilometers of the volcano. That amounts to approximately 100,000 residents, only 40,000 of which have already evacuated. So far, the alert level for the volcano has been raised to a four.
In addition, all flights to and from Bali have been cancelled, as the airports have closed in wake of the coming eruption. This has left thousands of tourists stranded on the island. The airport is not set to reopen until the morning of Tuesday, Nov. 28 at the very soonest. Unfortunately, it looks like flights are going to be closed for longer than that: The Volcanic Ash Advisory Center, located in Australia, estimated that by Tuesday afternoon, the entire island would be covered in up to 30,000 feet of volcanic ash.
Airlines, airports and passengers are facing chaos as they wait for flights to reopen. Many airlines have taken to offering flight exchanges or refunds due to the delay caused by Mount Agung's impending eruption.
Author
Cathleen Weng, Editor-in-Chief
Cathleen Weng is a senior at LHS. As a third-year staff member of the Statesman, she has served in such roles as News Editor and one of four Co-Editor-in-Chiefs,...