George H.W Bush honored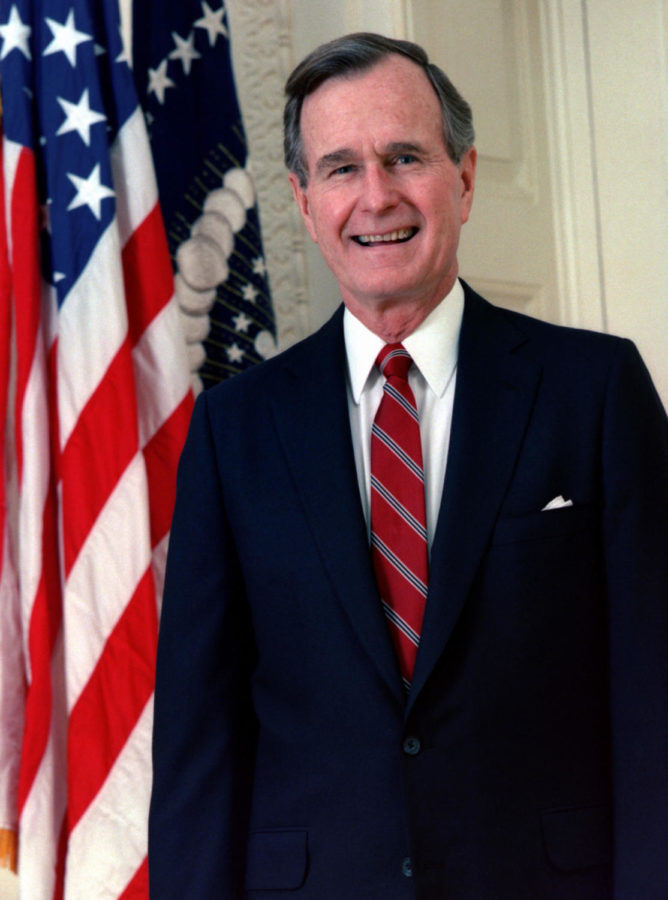 President George H.W. Bush was laid to rest in a state funeral in Washington, DC on Dec. 5th. Sr. Bush completed one-term as the presidents of the U.S during 1989-1993.
To some he was a perfect candidate; he had an extensive career in both domestic politics and foreign affairs since a young age. He also got familiar with government bureaucracy, and had eight years of experience in office as vice president before becoming president himself.
During Bush's presidency, the Berlin Wall came down, Iran began its invasion of Kuwait and agree on the Arms Reduction plans.
During Bush's funeral service at the Washington National Cathedral, Bush's oldest son and former president George W. Bush gave a moving eulogy and broke into sobs as he called him "the best father a son can have." He ended his powerful eulogy by saying, "We're going to miss you. Your decency, sincerity and kind soul will stay with us forever. So through our tears, let us know the blessings of knowing and loving you, a great and noble man, the best father a son or daughter can have and in our grief, let us smile knowing that dad is hugging Robin and holding Mom's hand again."
Along with former President Bush Jr, Bush Sr.'s secretary of state, Alan Simpson, honored the courage and strength that inspired him during presidency. "None of us were ready for this day. We mourn his loss from our own lives and what he was to each of us. That is so personal, so intimate, so down inside. It would have been so much easier to celebrate his life with him here, but he is gone, irrevocably gone. Now we have lost our grip upon him, but we shall always retain his memory in our hearts."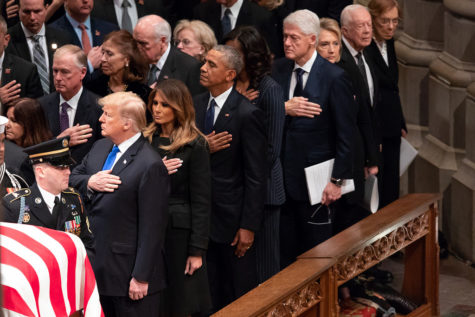 President Trump, Barack Obama, Bill Clinton, Jimmy Carter and their wives attended the funeral. They all sat together in the front row. Also in attendance was Prince Charles and former politicians including Henry Kissinger and James Baker.
After the service, George H.W.'s casket was taken to Joint Base Andrews to be boarded onto Air Force One. He was flown to Texas where he was buried on Thursday, Dec. 6th at the Bush Presidential Library at A&M University.
Author
Yairis Alvarado, Staff Writer
Yairis Alvarado is senior and a first-year Statesman writer. She spends her time re-watching "Glee" and "Criminal Minds." She is in involved in...