The way to fundraise: President's Bowl 5k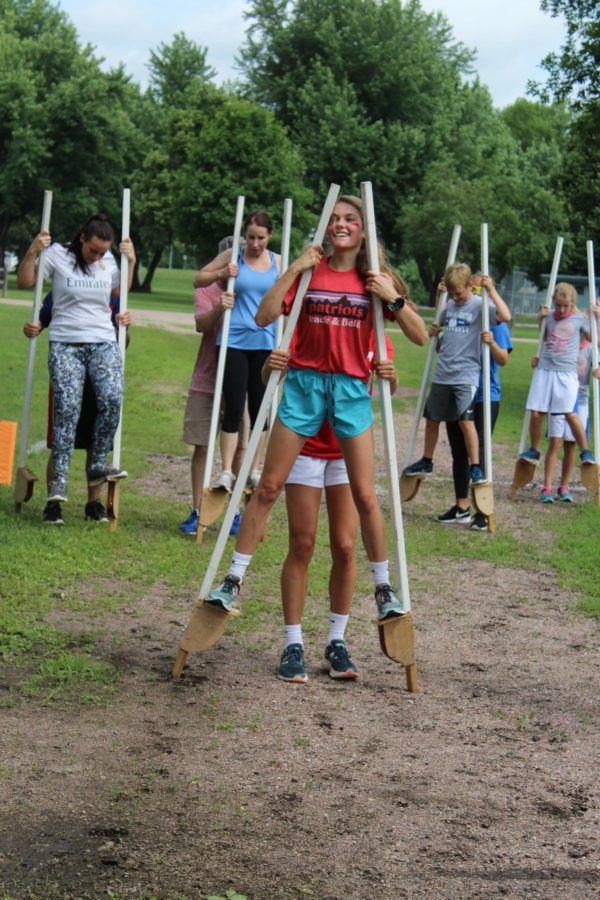 The annual President's Bowl Fundraiser is kicking off this June 21st. Runners, walkers and fun-havers of all ages are invited to attend and help out with the important fundraising cause.
Proceeds from the President's Bowl Fundraiser are transferred to a collection of money that is generated from other fundraising events which occur throughout the year. For instance, there is a President's Bowl football game every year on a chosen weekend during September. The total fundraising money produced is then divided evenly between the three public schools located in Sioux Falls: LHS, RHS and WHS.
Once the money has been divided between the three schools, each school can choose how they wish to divide the money amongst all of their extracurricular activities. Typically, LHS divides its fundraising money by giving activities with the most participants the most money and a smaller amount of money to activities with fewer participants.
This year's 5k will be at Riverdale Park, located at 2000 E 24th Street in Sioux Falls. The event will start at 6:30 p.m. and there will be food trucks present; although, I would highly recommend not indulging in the food until after the running event has been completed. However, most runners do not compete with very high intensity. In fact, a majority of participants are just at the event for a fun time and are purely participating to support their chosen school.
Every year, the school with the most participants is announced. Last year, RHS had the most participants of any school. RHS even brought their cheerleading squad along with last summer in order to support the runners as they competed.
The President's Bowl 5k will also involve a traveling trophy awarded to winners and soft Bella Canvas t-shirts which all runners will receive automatically after registering. It is important for all people signing up or considering signing up to understand the little to no pressure in actually running in the race. The main mission is not to make you exhausted from racing, but to get you involved in fundraising for your school, through an engaging activity with family and friends.
Students and employees at LHS, WHS and RHS will receive a discount when they sign up for the President's Bowl 5k. All people interested in participating are welcome and the more people that are signed up, the more money will go towards each school at the end of President's Bowl fundraising.
Author
Caroline Sudbeck, Entertainment Editor
Caroline Sudbeck will be a Junior this fall and is a first year staff member for the Statesman. Sudbeck is seventeen, young and free, and most people say...