The one where 'Friends' leaves Netflix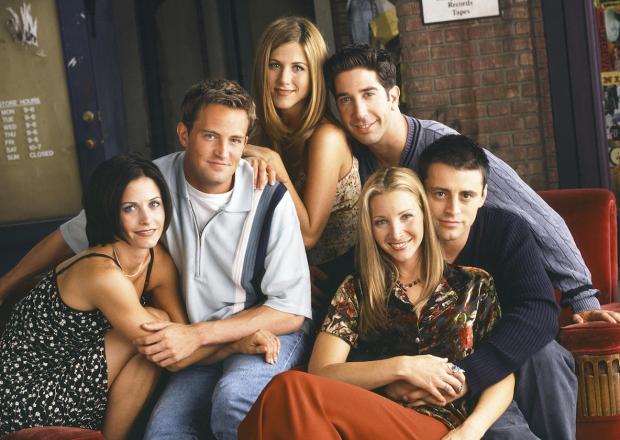 For many, Jan 1, 2020, marked the beginning of a new decade, a new year and a chance to restart. For others, it marked the devastating day that Netflix got rid of "Friends" forever. 
The first episode of the world-famous T.V. show, "Friends," debuted on Netflix on Jan. 1, 2015, from a deal with Warner Bros for $30 million a year and all 236 episodes. Now, five years later, this sitcom has already left Netflix Inc. to move to the new streaming service from AT&T Inc.'s WarnerMedia, called HBO Max. Launching in May of 2020, "Friends" fanatics might have to wait over 21 weeks to once again watch their favorite six best friends navigate life in the Big Apple.
Throughout all 10 seasons of "Friends," the producer, Marta Kauffman, definitely succeeded in making the character's personalities mesh perfectly, forcing viewers to care about them and their future. This allows the audience to feel like they really do know each character as they balance the elements of their work and fun in their lives. Thus, viewers began to find themselves surrounded in clouds of sullenness when they had heard the irritating news. This was the state that sophomore Margaret Ann Mickelberg found herself in days after it had been taken off of Netflix.
"I had incorporated this show into my everyday life, so now that it has been taken off of Netflix, I will have to try and find a new binge-worthy show," said Mickelberg. 
As each episode is presented in a way that allows viewers to relate and understand the content easily, it creates an effortless ability for the audience to connect to each of the cast members. With this connection, many die-hard viewers found themselves panicking while wondering what they will watch after Jan. 1. As many had incorporated this show into their daily routines, it was hard to go on without hearing the constant laughter of Rachel and her posse. This was the case for many students that attend LHS, such as sophomore Brooklyn Townsend. 
"'Friends was the show I always turned too, whether I was doing homework or just watching Netflix for fun. It has almost become part of my daily routine, [to] open up Netflix and continue to watch the same humourous episodes, one after the other," said Townsend. 
Saddened viewers will now have to relive Central Perk being turned into the second home of the six best friends, solely through their own memories.
Author
Avery Nelson, Staff Writer
Avery Nelson is a sophomore and a first-year staff writer on the Statesman. When she is not writing for the Statesman, she spends most of her time playing...