A celebration of women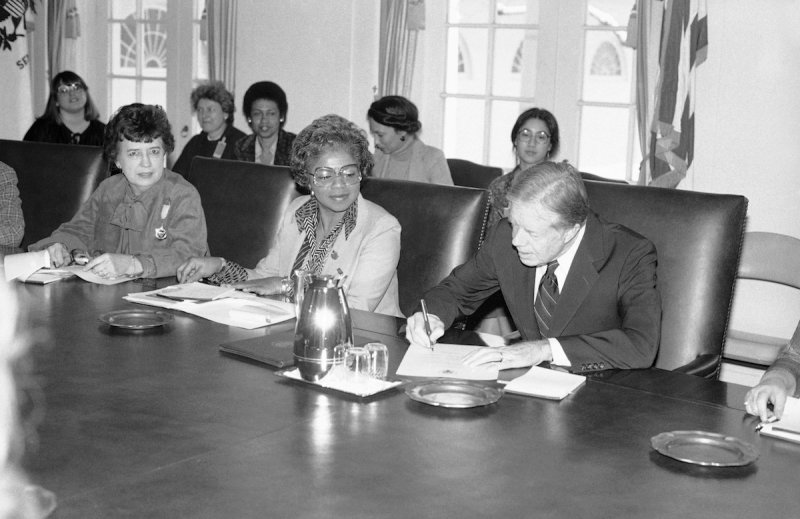 For many individuals throughout the world, March is just another month linking winter and spring together. For others, especially women, it is a time to celebrate their gender that is often looked down upon. 
International Women's History Month started out as a single day, occurring on March 8 throughout the U.S., U.K.and Australia. It has been celebrated in some shape or form since 1909, but the United Nations officially commemorated it in 1975. As this festive day began to evolve and gain popularity, many notable organizations and celebrations came into place. 
The first National Women's Day to be celebrated in the U.S was on Feb. 28, 1909, held in New York City. This event was held on a Sunday so working women could come to defend their rights as well. The leaders, members of the Socialist Party of America, spoke to the crowd to protest against women's working conditions as laborers. 
Europe caught onto this concept on March 19, 1911, which was "the 40th anniversary of the Paris Commune, a radical socialist government that briefly ruled France in 1871," said Sara Pruitt from History.com. Despite no social reforms passing during the outbreak of World War I in 1914, many women continued to march and participate in this event throughout the continent. 
As mankind continued to evolve through time, so did their traditions and International Women's Day. In Santa Rosa, California, "the Education Task Force of the Sonoma County Commission on the Status of Women in 1978 coordinated a  'Women's History Week' celebration," said E.I. Hillin of Sonoma West Times and West. Created in response to a lack of educational curriculum for women, this event acquired many followers who wanted it to be recognized as a more formal event. Two years later in 1989, Jimmy Carter, the president of the U.S. at the time, acknowledged the popularity of the event and declared it a national holiday week. It was to be celebrated for a week starting March 8 of that year, and every following year. 
Continuing on, many schools, universities and local governments began to recognize this week as an opportunity to understand the pasts of every woman. This helps them to identify the struggles that women have faced throughout their lifetime being the gender that they are. This then brought many to "look critically at equality and opportunities for women, and educate people on women's history," said AJ Willingham of CNN. 
Although "14 states had already declared March as Women's History Month" by 1986, it was not affirmed that this holiday was a month until after "state-by-state action was used as the rationale to lobby Congress to declare the entire month of March 1987 as National Women's History Month," said Robert Kurtz, District Director of Humanities of Hempstead Union Free School District. 
International Women's History, day, month and year is a time that highlights the contributions of women throughout history and modern-day times. Although these events do not receive the coverage they deserve, it is a vital time to show the world what women are really capable of.
Author
Avery Nelson, Staff Writer
Avery Nelson is a sophomore and a first-year staff writer on the Statesman. When she is not writing for the Statesman, she spends most of her time playing...