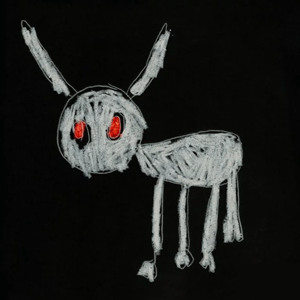 With Drake going on tour and getting the renown name of best rapper and a global sensation, his new release has high expectations. 
Drake does a great job making music himself but did an amazing job with all the features in his newest album, "For All The Dogs." The people he brought to the studio include Frank Ocean, Yeat, SZA, 21 Savage, Chief Keef, Sexyy Red, Bad Bunny, PartyNextDoor, J. Cole, Teezo Touchdown, and Lil Yachty. With plenty of fans and listeners, he creates more by including these other awesome artists. Drake has created a platform that he can use to inspire fans with his lyrics. This new release is perfect for hyping yourself up and boosting your confidence.
In the song "Virginia Beach," Drake says " I could have treated you better that's crazy, no." This lyric is at the beginning of the song which is perfect because it is the first song on the album. This is perfect as an introduction because it starts off the self-confidence and gives off an energy booster. The meaning behind this song is that putting energy into someone who does not show effort is a waste of time. Drake does an outstanding job connecting with the audience and writing meaningful lyrics that help express what some people are going through.
Another great song on the album is "IDGAF" (feat. Yeat). If a hype song is needed after a rough time this song is great. In this song, Yeat says, " I say whatever I want, I do whatever I want, I'm counting up money for fun." These lyrics show that it is good to do stuff for yourself and not for other people. It is easy to think about what other people think of you and what they say but this song represents doing what you want and sticking by what you believe in. Another lyric that shows this is "I never needed no help, I never needed nobody, I wait in no line," said Drake. If listeners need a good song to build up their energy, definitely listen to this song. 
Drake did a fantastic job with this album and definitely met the expectations that were set. He did great with his lyrics, showing meaningful lessons that many people needed to hear. The overall message of this album was perfect for those going through a breakup or for those who just want to bring themselves up. This album was released at a perfect time and is exactly what we all needed.